A young Nigerian lady known as Toyosi is currently trending for the wrong reason after she 'chased clout' on micro-blogging website, Twitter.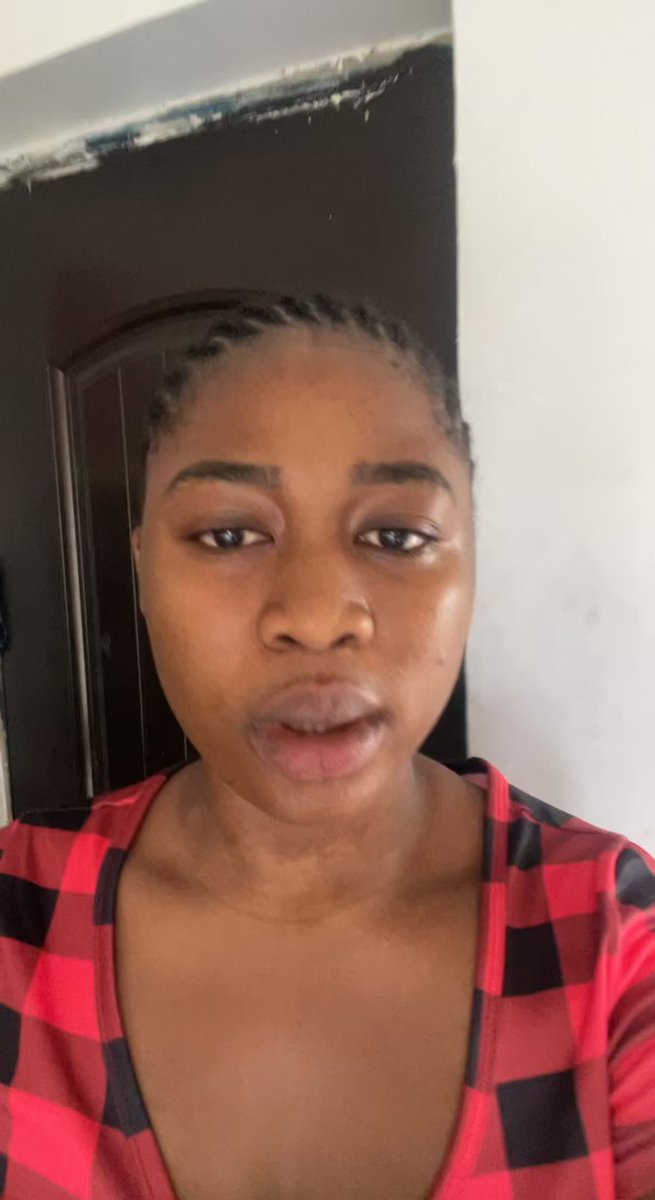 On Thursday, 14th April, 2022, Toyosi took to her Twitter page to cry for help that she was being raped and kidnapped. She further shared the number of her alleged abductor.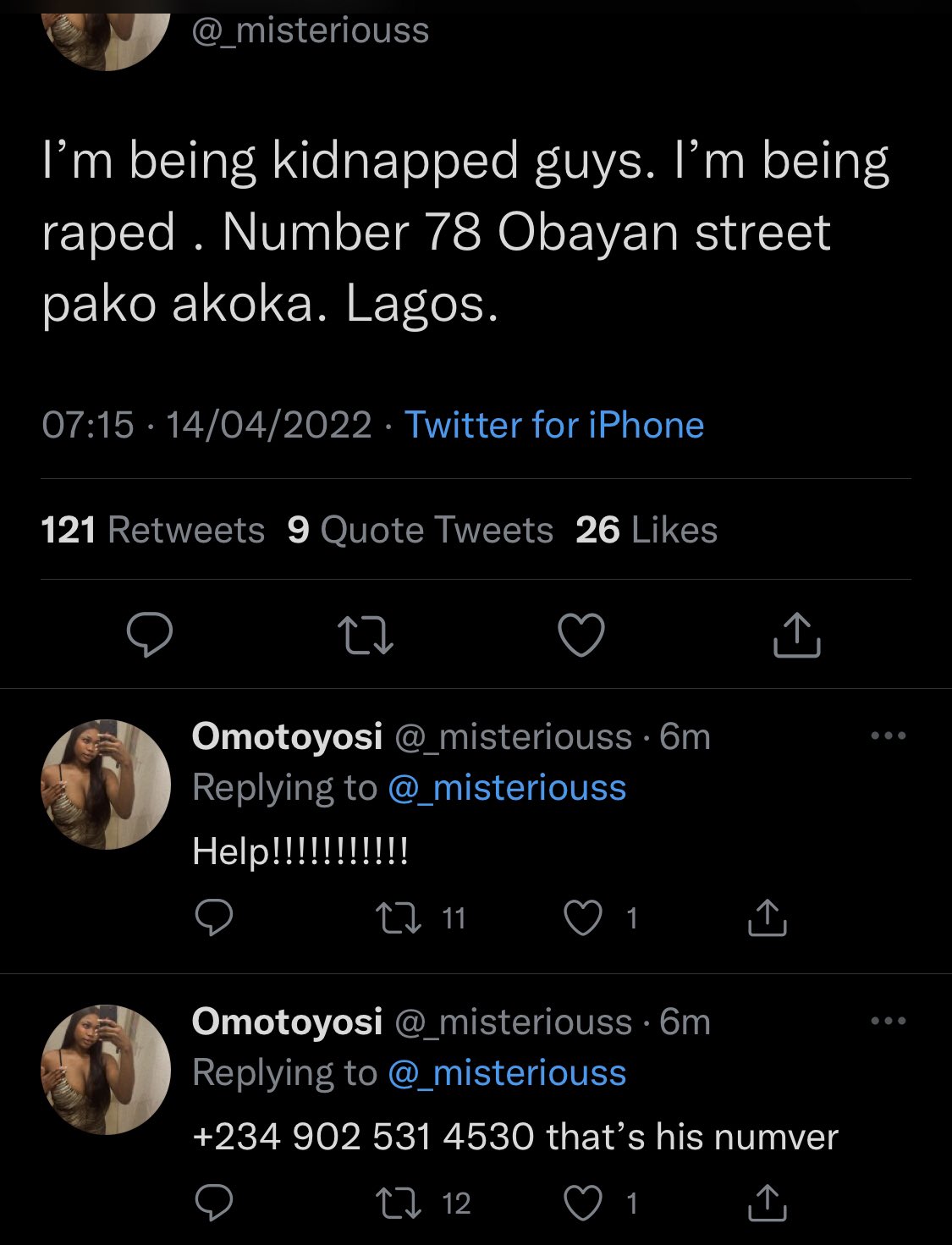 The Tweet went viral and well-meaning Nigerians pulled together resources to help rescue Toyosi…. hours later, Toyosi updated Twitter NG that she is "Fine".
Her post was suspicious and people assumed she was being compelled to share the tweet by her kidnapper and they pressed further. This led to the police raiding and arresting the occupant of the house address that was retrieved from tracking the number she shared online.
Lo and behold, Toyosi made a video that she was entirely okay and she admitted that she raised a false alarm. Her sister in a viral whatsapp conversation corroborated the video as she claimed her sister (Toyosi) was catching cruise with the Rape alarm.
Toyosi's elder brother also said she used the rape accusation to chase clout but didn't know it'll escalate to this, he's so mad at her .
Hear him speak below ;
People really do anything for the clout!