Nigerians have reacted angrily to a viral video of a Nigerian man hitting his wife while forcibly helping her brush her teeth.
The young man is seen in the viral video helping his wife, who's said to be a mother of three, brush her teeth. He gives her blows and slaps at intervals when she tries to resist or stop him.
A social media user who filmed the incident and shared the video online identified the woman as Zahidat.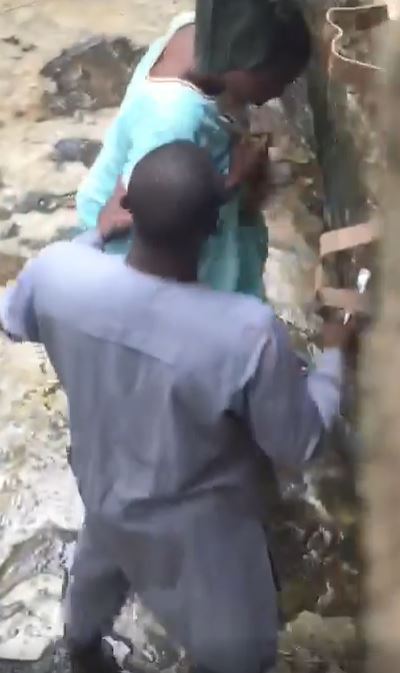 According to the Instagram user @PJ_Somie, Zahidat has been physically tortured by her husband for about a decade, and she deserves justice as she is mentally, physically, and emotionally drained.
"This is Zahidat a mother of three the man bru***ing her is her husband this has been going on for over 8years now she needs justice please she's drained mentally, physically, and emotionally she can't talk any longer only God knows if this man has cut her tongue this is just wickedness this man needs to be put in his place she really needs help please". The Instagram user wrote.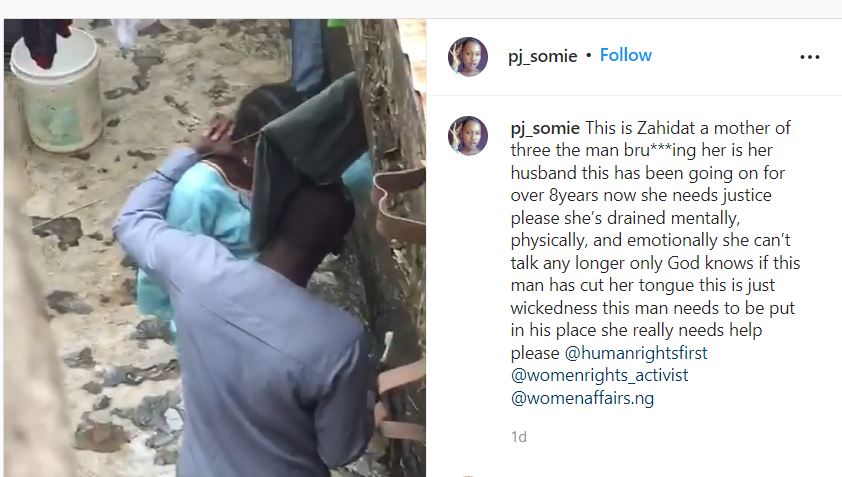 Meanwhile, another source familiar with the couple said, "They've been married for eight years and have three kids together. He's always assaulting her and we've tried to wade in all to no avail."
Although it's unclear why the man was bent on helping a grown woman to brush her teeth, the video has sparked outrage from social media users. See some comments below.
@elise_marble, "Nawa o! Where una dey see all these kind things dey marry sef? 🤦🏾‍♀️".
@osahonplux, "I don't understand, help her brush her teeth as a child or what?"
@coprakary, "Where all these kind of men grow up self. The Man nor know say women get mouth pass men b4. Infact nor enter any marriage if na beat u want to they beat person daughter. Shuuuuu. These kind men nor fit dey beat their mate for out side oooh."
@kastoempirepmuproducts, "Dem dey brush for able bodied adult again? 🧐🧐"
Watch video below,