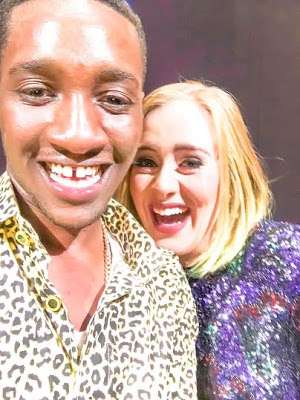 For the rest of this guy's life, he will live to remember the moment and the taste of the singer's lips! This 21-year-old Nigerian fan of Adele's has been all ecstatic after accidentally kissing Adele while on stage with her.
The Adele fanatic who flew all the way from Nigeria to Vancouver, Canada to watch the "Skyfall" crooner perform on Thursday, July 21, mistakenly brushed her lips with his when she tried to give him a peck.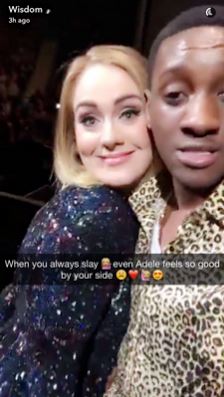 When the singer discovered that the young man had spent N200,000 just to see her preform, she had decided to give to him a warm embrace when the awkward kiss took place.
Adele said jokingly:
"Oh my god, I haven't been kissed by another man in like six years! He just snogged me!"