The Nigerian born UK-based writer, Michael Lord Smith who got married to his Brazilian partner, Deck Farias in Sao Paolo few days ago has revealed he has never kissed or fancied a girl since birth.
He said further that he finds himself disgusted by even having the thought of doing anything sexual with a girl.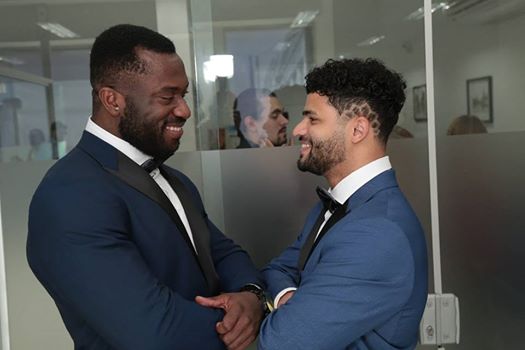 He made the comment in a Facebook post where he asked his friends if they can sleep with a transgender male as a 100% gay man.
See his post and comment below: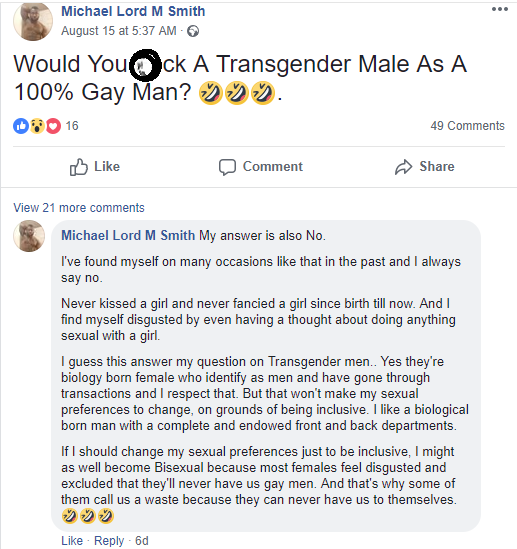 I've found myself on many occasions like that in the past and I always say no.
Never kissed a girl and never fancied a girl since birth till now. And I find myself disgusted by even having a thought about doing anything sexual with a girl.
I guess this answer my question on Transgender men.. Yes they're biology born female who identify as men and have gone through transactions and I respect that. But that won't make my sexual preferences to change, on grounds of being inclusive. I like a biological born man with a complete and endowed front and back departments.
If I should change my sexual preferences just to be inclusive, I might as well become Bisexual because most females feel disgusted and excluded that they'll never have us gay men. And that's why some of them call us a waste because they can never have us to themselves. 🤣🤣🤣