An abroad based Nigerian man has shared photos of food items his UK school provided, to support him while on quarantine.
According to the man identified as @OnyedikaAnambra on Twitter, he's on a 10 day quarantine and the school provided him with the food items to alleviate the effect of the pandemic.
Sharing photos of the food item on the platform, he compared it to Nigeria where he alleged that the Governors are hoarding noodles from poor citizens.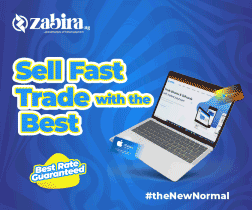 "What my school in UK, provided to assist me cushion the effect of pandemic as I embark on 10 days quarantine. In Nigeria, the governors were hoarding packs of indomie from poor citizens".
In other news, a UK-based Nigerian doctor has taken a swipe at Nigerian ladies as he showed off the expensive gift he received from his UK lover.
Dr Shola, who recently relocated to the UK, threw a subtle shade at Nigerian ladies and said if he was still in Nigeria, he would have received the conventional boxers, singlets, or sex as birthday gift.
According to him, he is thankful for leaving the shores of Nigeria because he got a Balenciaga footwear as birthday gift this year.