Nigerian singer, Temmie Ovwasa has advised women to adopt transactional sex because Nigerian man do not deserve free sex.

The openly-lesbian singer took to Twitter to share her opinion. According to her, women who sleep with men should ensure they collect money from them.
She stated that women shouldn't mind losing their self-respect by asking for money because Nigerian men "don't have sense".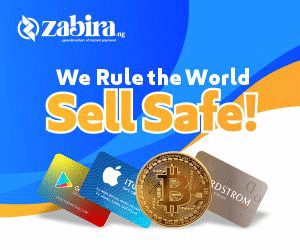 She tweeted,
"Nigerian men don't deserve free sex. Please, on behalf of those of us that don't fuck them, If you're fucking them, Charge them. I will offer my services everytime you need someone to remind you to get your bag, Forget about respect, they don't have sense. Collect money, ode."
See her tweet below,
Nigerian men don't deserve free sex.
Please, on behalf of those of us that don't fuck them,
If you're fucking them,
Charge them.
I will offer my services everytime you need someone to remind you to get your bag,
Forget about respect, they don't have sense.
Collect money, ode.

— Edgar Allan Hoe. They/Them/Theydy (@THETemmieOvwasa) March 19, 2021