Two Nigerian pastors have been allegedly detained and their leader blocked from entering Zimbabwe over failed prophesy. Zimbabwean News Day reports that, Chris Okafor who last year prophesied President Robert Mugabe's death has been barred from entering the country,
Okafor, the leader of the Liberation City World Outreach Ministries, reportedly said in October last year that Zimbabwe would have a new president by March this year.
According to the report, seven members of Okafor's church had arrived in Zimbabwe on Sunday to prepare for the pastor's "grand" arrival at a conference convened by local cleric, Joseph Magorimbo.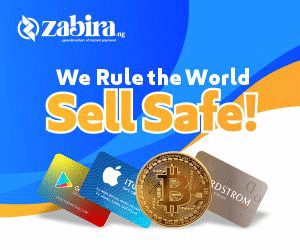 The report said five of the Nigerians were deported instantly on arrival and the other two, who arrived on a different flight, were allowed into the country.
The two were later taken for questioning, as was Magorimbo. A source privy to the incident told News Day that Magorimbo and the two Nigerians were questioned for five hours, with Magorimbo accused of inviting Okafor.
A source said security agents claimed:
"Okafor prophesied something against the president. But they have not said what it is Okafor said". The source was quoted as saying, "Okafor was supposed to arrive tomorrow (Wednesday), but he has since cancelled the trip".
Magorimbo, the report said, was later released while the two Nigerians were bundled into a truck and taken to an unknown destination.
Magorimbo's lawyer, Jonathan Samkange, confirmed that state security agents had quizzed his client and the two Nigerians.