A Nigerian socialite and businesswoman, Amelia Pounds, has passed away in New Delhi, India, following complications during liposuction surgery.
She reportedly gave up the ghost in the early hours of Friday, October 7, while undergoing the surgery at an undisclosed hospital in India.

Though it's not clear what caused the complications, a video circulating online shows the lifeless body of the deceased on the hospital bed while the surgeon was heard apologizing to her.
May her soul rest in peace!
Watch the video below,
See more photos of the deceased below,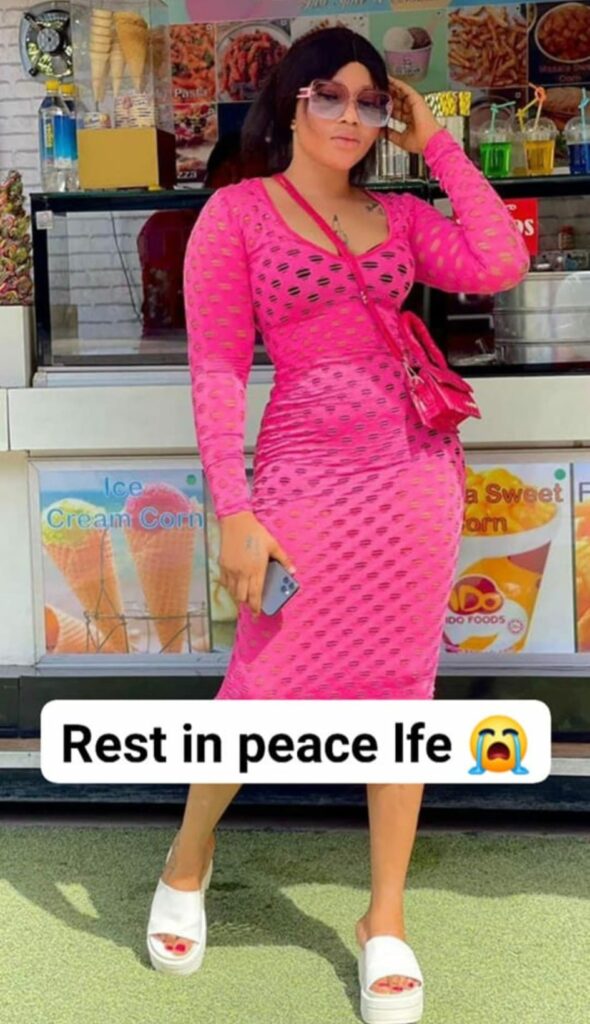 A while back, popular Lagos socialite, Pretty Mike has shared his thoughts about men who love big derriere.
Taking to his Instagram page to address women dating such men, Pretty Mike told them to accept the fact that their partner is a chronic cheat owing to the number of ladies with big backside and those who undergo cosmetic surgery to enhance their behind.
According to him, any man who dates a lady because of her massive backside would definitely cheat on her with another lady with an equally big backside.
He wrote,
"I just want to state a simple truth that would be beneficial to your mental health and peace of mind as an honest lover. Listen up!
If your man is a backside/backyard lover, I mean if your man likes Big Yansh"… just know that he's a chronic cheat, no statistics is needed for proof. Infact! If he's with you because of your bumbum, know that he can never be redeemed from cheating🤔."