Nigerian transgender, Buchi Alexandra better known as Deevaah, has in a recent post on his Instagram page, showed off his curves.
The transgender got his fans and followers gushing after he shared the adorable photos of himself wearing a red pant and a white see-through crop top with his boobs on display.
"SOME GOOD HOT TRANS SHIIIIII! UNAPOLOGETIC! LOOK AWAY FROM MY BOOBS…U AINT GETTING SOME🙄 IF YOU DONT LIKE WHAT YOU SEE. UNFOLLOW OR MOVE ALONG. I WILL BLOCK YOU!", he captioned the post.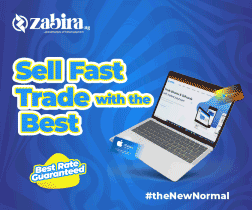 See photos below,
In other news, Deevah in a video he shared on social media has asked Bobrisky to stop giving the Nigerian trans-community a poor image and making people see them as retards.
In his words,
"Hello everyone, my name is Deevah and I am a transgender here in Nigeria . We actually exists..and yes, I am a transgender and not a crossdresser and I can only blame one person for that Misconconception which is Idris. Yes, Bobrisky I am calling out to you because you are the architect of all of the problems we have here in Nigeria, the trans community.

There is one that calls himself the princess of Africa, throwing tantrums and shouting all over the place. You are a brand, do your thing but don't come and start making all of us look bad or they start looking at us like retards or almost as though our gender identity comes first or that we cannot do anything valuable with our lives asides our sexuality or gender identity.

Please receive sense Idris."