The reconciliation between Channels TV reporter, Pius Anglo, with his wife, Ifeyinwa, following the intervention of the Benue state governor, Samuel Ortom has sparked outrage on social media.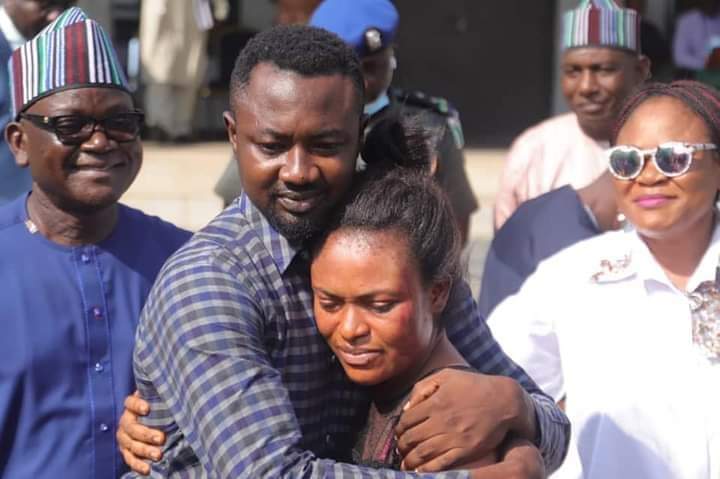 Recall that Pius was called out by his wife, for beating her mercilessly four weeks after she welcomed their fourth child.
Ifeyinwa who is a medical doctor, called out her husband over his alleged long history of beating her up in their six years old marriage.
On Sunday, she shared a video showing her battered face as she recounted how her husband and father of their four children allegedly beat her up.
However, Governor Ortom and his wife, Eunice, met the couple and reconciled them. The governor counseled them to always settle their differences amicably and shun the temptation of engaging in violence.
The reconciliation has stirred reactions on social media, with Netizens tagging the reunion as "forced".
@SimplyTEEWHY wrote,
"Reconciles? Like what happens to all the accusations? Did he sign or make any commitment to never touching her again? Or will it now be silence while she is being killed?"
Another Twitter user @_Teewo wrote,
"In a sane country this man should be behind bars for abuse but this is Nigeria and anything goes. Even looking at this picture she's not happy and I wonder what they might have told her to agree Pensive face I'm scared, I hope he doesn't end her life".
See more reactions below,