Following the rape accusation story between Timi Dakolo's wife, Busola and COZA pastor, Biosun Fatoyinbo, Nigerians have stormed the Instagram page of the pastor to drag him.
adeolaorente: "This event will cause a Shift"…,,how many wombs have you shifted sir. I mean miraculously, the pastor, the shifter, the giver, the givee, the taker, the takee. Eku ise Oluwa Paito ?
do2dtun: PAstor Gucci and Prada… wehdone sir!!!! You still want to hold a show abi instead of to be sensitive enough to be quiet and shut the hell up… don't worry karma dey wait you #PulpitPervert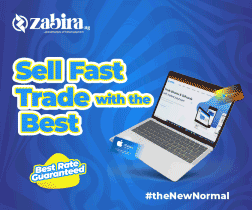 kween_mercy: I will never attend your church again,infact I'm not going to any church again….God will judge????
bianca_biankiss: Not as if am a bad person ohhh but I don't like having a very closeeee relationship with pastors/priests some of them are not called by God…I rather go to God my father……..MR Oga u are wicked am sure it not only Busayo u av done it with….ur past has fetch u wicked man.
richiecutie64: Awon pastor orun apaadi ??
lilyibu: His wife is aware of her husbands antics and still covers for him. For money? Prestige? Are you being manipulated Madam Fatoyinbo, you can't claim ignorance. Your husband is a master
appleperp: I will attend ur church on Sunday, to see how d preaching will go ??
o_kalu: This is terrible! It's amazing how people look up to you as a mentor to be steadfast and encourage spirituality but here u are defiling girls, holy sacrilege! How can u move forward? It's a disgrace!
iam_helenna: Trust God and not pastors they ain't holy like this one ☝️
1love_and_family: Do you have a robust reply to the accusation??? You are wicked!!! Taking advantage of naive young girls in your so called church. Shame!
miziz_n: We are still waiting on your robust response sir, many many years later!!! Dont you think it's about time??
tegaajogun: Eagerly waiting to read your robust response. I also hope you get what is coming to you
temmy_bayo: The COZA people will still keep celebrating rubbish ??.No wonder the Bible says judgement will start from the house of God.
chiddyslim: I wonder what you really do preach to your members about sin. Because from the looks of things you seem comfortable doing same. Also remember sir, something must bring a man down in life if he is not careful and it seems yours is women the spirit of Deliah. She was Samson ' s downfall. I still wonder how your member look up to you for guidance and advice, how your wife feels about all this and how your children feel about this gossip on social media. Recall sir what is on the Internet is forever on the Internet ?
mz_simi: Shame on you!!!! You're not a pastor. Stop deceiving people
chiddyslim: It's sad to hear what people say about Pastors and now this interview. I recall sometime back we also read and listen to some other lady who accused this same man of taking advantage of her ignorance and much later she denounced being a Christian. It's sad that bad news travels fast especially that of the church. Oga please if you are still in the act of taking advantage of women you really really need to retrace your steps.