Veetran Nollywood comic relief actors, Chinedu Ikedieze and Osita Iheme better known as Aki and Pawpaw have delightfully announced their latest series titled, Fatty and Son's Auto.

The exciting announcement comes not long after fans of the veteran actors requested to see them on the screen again after their long break from the movie industry.
Some days back, Osita gave the hint when he served the challenge of gracing the movie scene once again at co-actor, Chinedu on his Instagram page where he wrote,
@chineduikedieze How far Edu? Just over here soliloquising. I just the see Dm and old clips everywhere. Guess is time to answer the call of nature and drop something. How you see am?

This was followed with a lot of their fans begging that they come back and do their thing. The actors have now however listened to the plea of their fans as they unveil their latest TV series which also features comic reliefs, Nedu and Muyiwa Adegoke.
Taking to Instagram, Pawpaw wrote;
"You guys asked for a tv series so here you have it!
This time we're adding Amala and ewedu to the menu @muyiwa.adegoke @nedu_wazobiafm 😄

The title is Fatty & Sons Autos

Where una go like watch am?"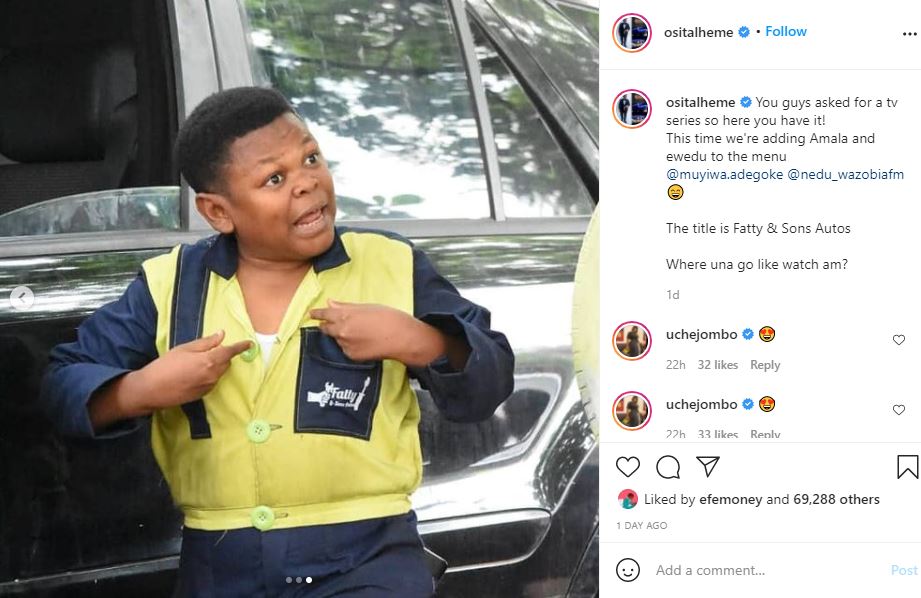 Watch a preview of the series below,