Migos rapper,Offset kept the party going after crashing Cardi B's set with a second birthday bash for himself, where he covered up his face.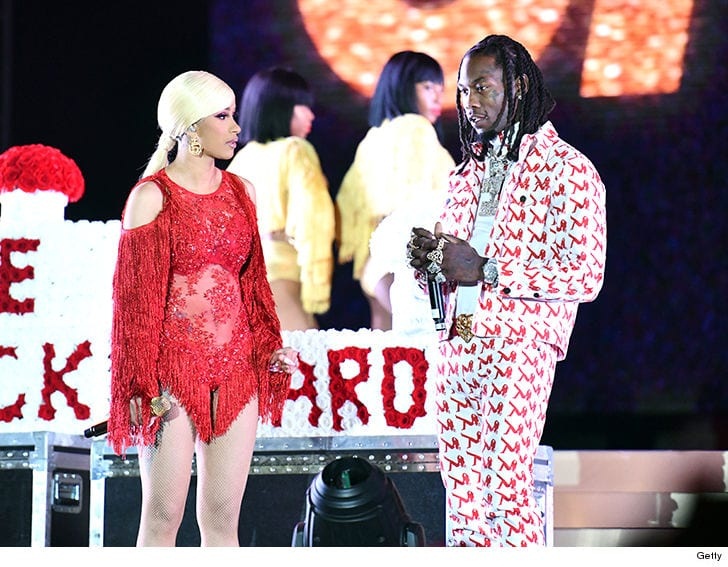 After ambushing his estranged Wife's Rolling Loud set Saturday and begging for forgiveness — which he didn't seem to receive in the moment — the Migos MC rolled on over to the Wilshire Ebell Theatre in L.A. … where he was decked out in all gold and a diamond-crusted face mask.


He seemed to be in good spirits too, underneath all the headgear — showing nothing but smiles as he performed despite the awkward run-in he'd caused just hours earlier.
If Offset was trying to shake off any bad vibes, he certainly had enough friends around to help him forget.
Photos below ;




\

Credit – TMZ