Finally, Olajumoke Orisaguna's management has some words for people who continually have criticised the model's successful projects.
Over the weekend, Olajumoke boarded a flight to Abuja and took selfies with the pilots in the cockpit. Later she was seen lounging in a royal suite at the Transcorp Hilton hotel in Abuja.
Yesterday, a member of her team, Azuka Ogujiuba, who also works with ThisDay, shared new photos of the model with YBNL boss Olamide. "Olajumoke was happy that Olamide gave her an audience," Ogujiuba said, adding, "
Olamide has no airs and looks to me like a man with a great heart, the people's man, well l call him the street general."

In a second photo, Azuka Ogujiuba finally made it known that they have been reading the comments from people who have had unkind things to say about the young model's journey. "We have heard and read all sorts, but man can only talk, man is not God," Ogujiuba said, and then advised that the critics should learn to celebrate with Olajumoke.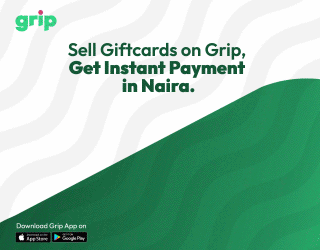 Read her full note:
"Olamide is the first Nigerian big artist Olajumoke is meeting since baba God picked her call and has elevated her life. Yelz, we have heard and read all sorts but man can only talk, man is not God. God started this journey for Olajumoke and it is only him that knows the end and not man.

One simple advice again for those waiting patiently to see Olajumoke story turn to a sadistic development 'Learn to be happy and celebrate with people when they are happy and celebrating instead of making snide comments which oozes hate and jealousy if not good things will never appear at your door step' anyway.

No negative comments will stop God's divine favour for Olajumoke, she is moving forward and forward ever, backward never by the special grace of God almighty who 'sweetly' picked Olajumoke's call#One love according to 2baba#❤❤❤❤"