Netizens have dug up an old video of singers, Seyi Shay and Victoria Kimani dissing their senior colleague, Tiwa Savage in a #FuckYou challenge.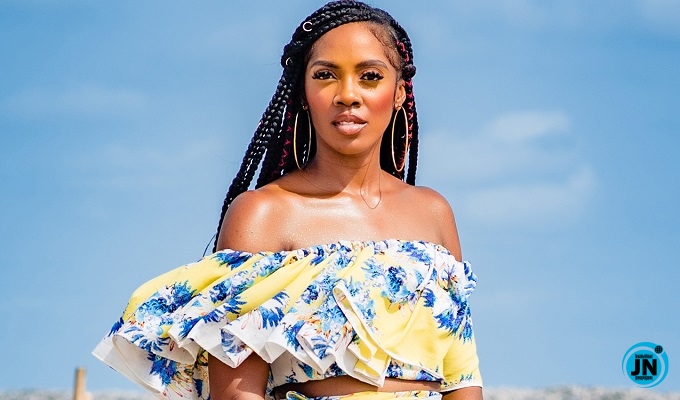 This comes after Tiwa slammed Seyi Shay in a public salon recently. According to reports, Seyi Shay approached Tiwa in the saloon to pay pleasantries, however, she (Tiwa) was infuriated because of all the insults she has received from Seyi Shay and Victoria Kimani in the past. Watch the verbal fight here.

Meanwhile, the #FuckYou challenge videos that reportedly caused the beef has surfaced online.
In the video, Seyi Shay dissed a "certain female" for trying to snatch her man and being an olosho. She didn't mention any names however netizens opined that she was referring to Tiwa Savage.
Victoria Kimani, on the other hand, was direct with her insult as she referred to Tiwa as an 'African Grandma turning 45 thinking she's still a bad girl.' She also accused her of "selling pussy" in the video.
Swipe to watch the videos,