A Nigerian lady has been left speechless after a fashion brand charged her N400,000 for a beautiful dress she wanted to order.

The lady with twitter handle @TheNicoleken took to Twitter to share screenshoots of her WhatsApp chat with the fashion brand.
From the chat, the lady had inquired if the dress was available and how much it would cost and she was given a breakdown of the cost. According to the brand, the fabric costs N100k per yard while the cost of production is N200k.
They noted that they used 1 yard for the model because of her small stature, however she might have to use more quantity of yards depending on her size, which implies that she might pay 100k for an extra yard.
See the screenshot below,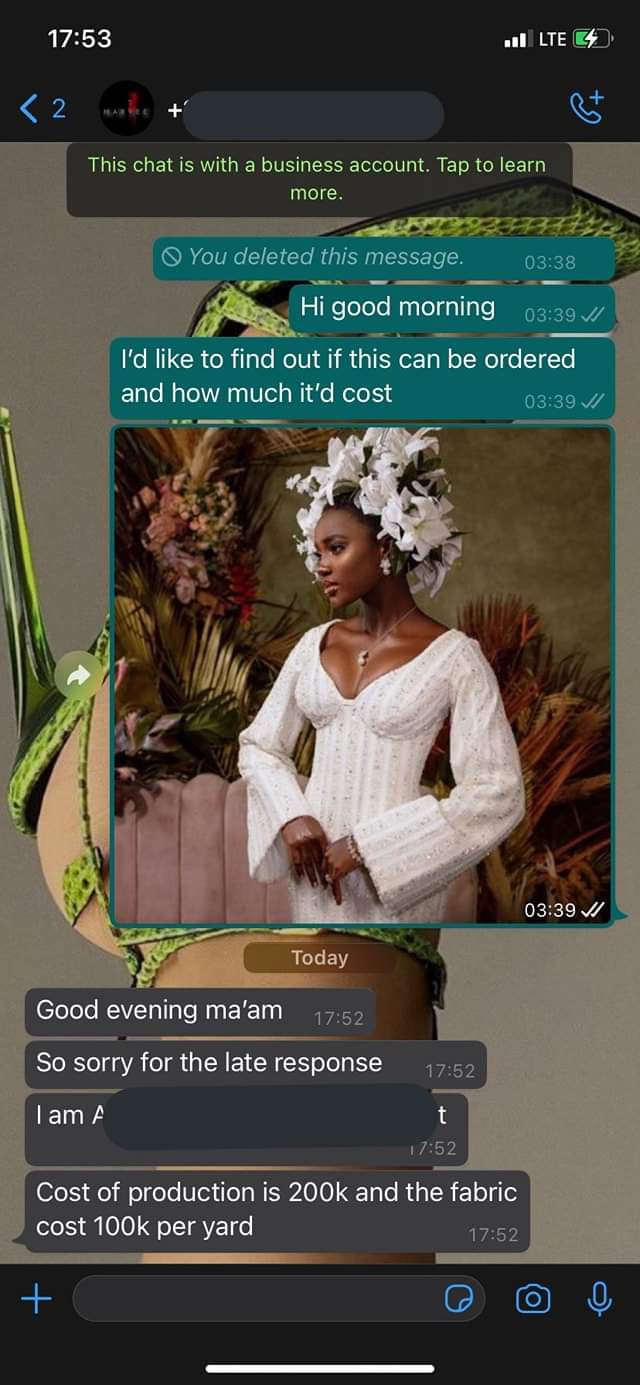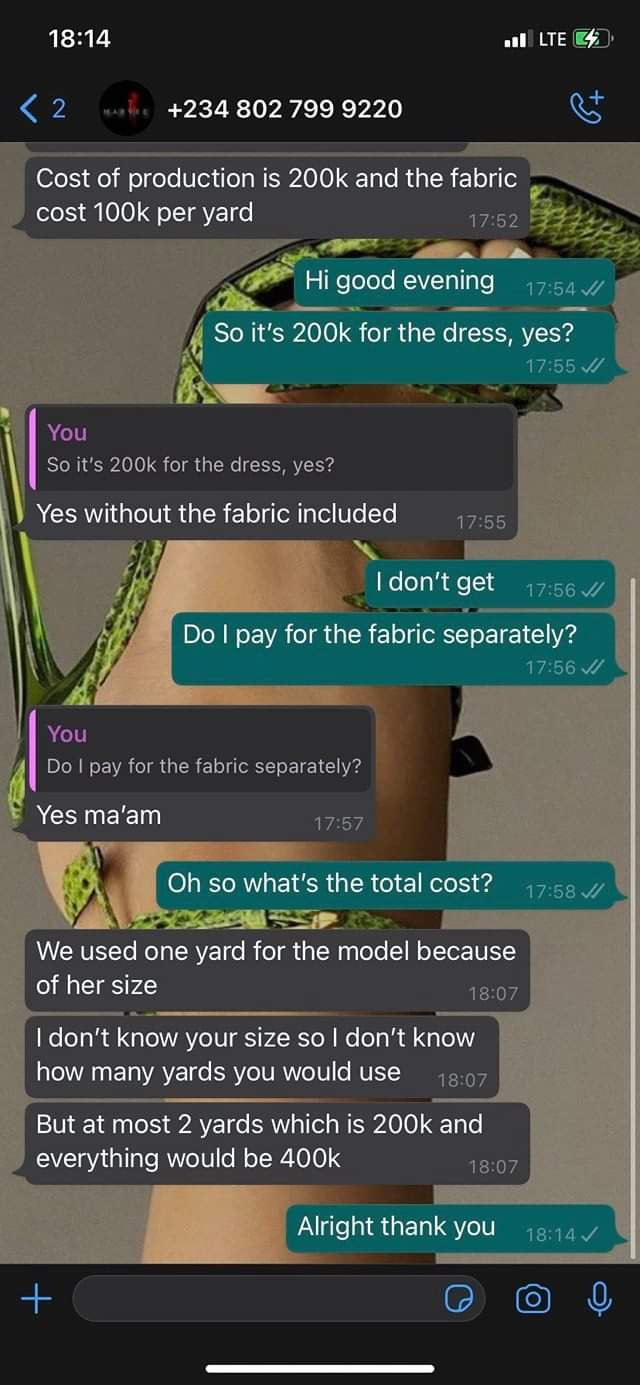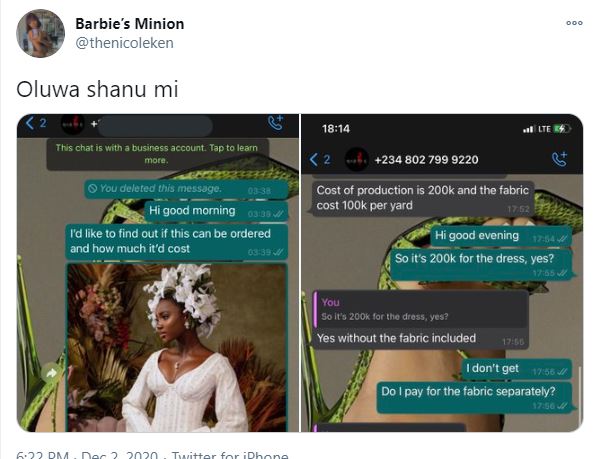 Her tweet attracted other social media users who shared their opinions about the "exorbitant" price of the dress. A lady identified with the handle @AihiRock relayed her own experience with the brand.
According to her, she was billed 500k for a dress she made inquiry about. See her screen shot below,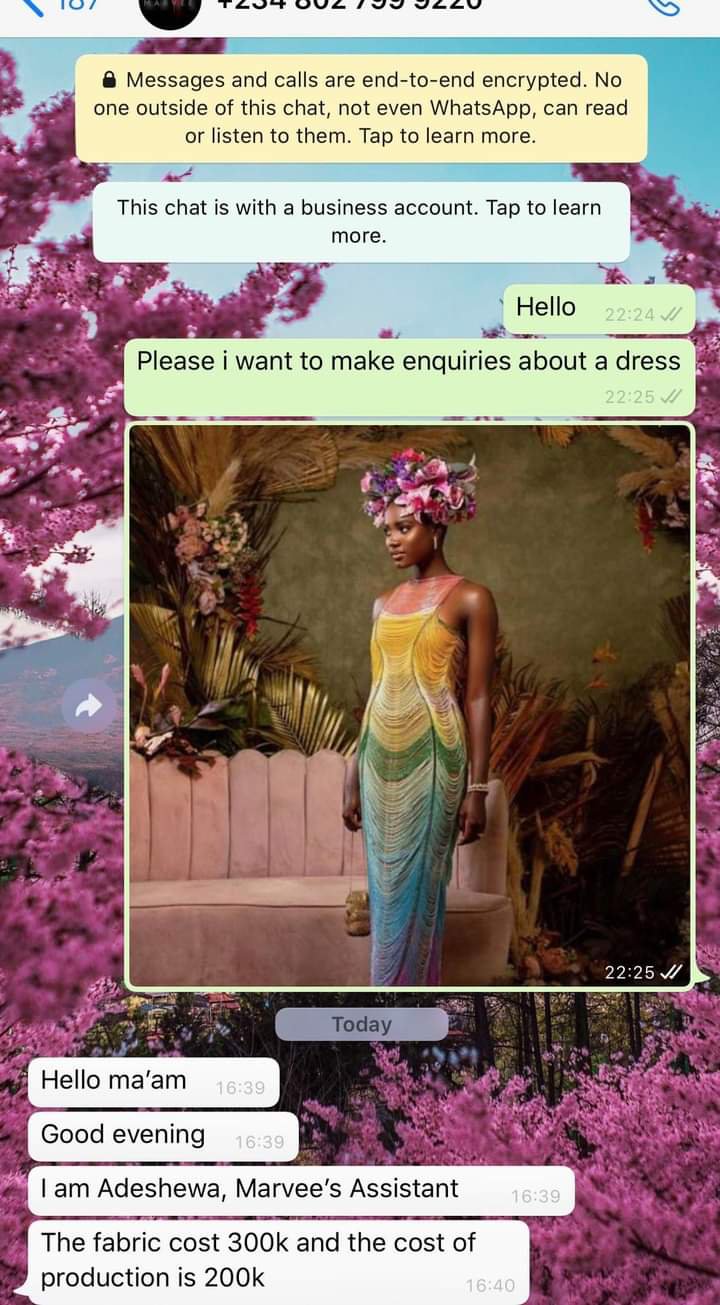 See more reactions below,
@Edward_Onoriode wrote,
My wife is a tailor and I don't think it's possible to use one yard to sew a cloth for an adult without mixing the material. She's saying rubbish.
@real_weiirdo wrote,
So, I'm the only one focusing on the fact that she said it's 1 yard that's in that picture, one yard?
Ahhh, Oluwa biko
Another user shared a screenshot of the fabric which actually costs N290k for 2 and half yards.
The fabric. pic.twitter.com/iMZ2r3AU9m

— Adenikeodubawo (@adenikeodubawo) December 2, 2020