The Minister of Information, Lai Mohammed, has released a statement confirming the release of some of the abducted Dapchi school girls.
According to the minister, only 76 out of the 110 girls were released this morning.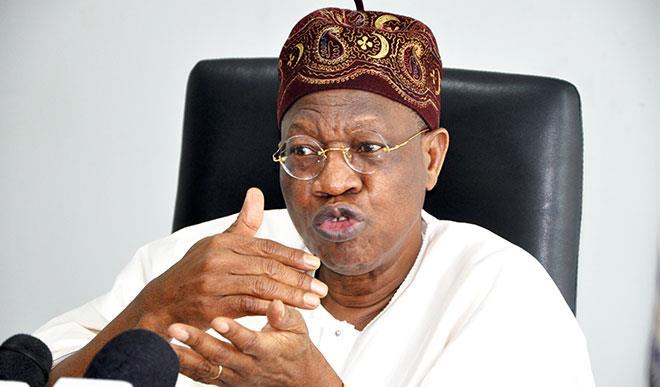 Read his statement below;
The directive by President Muhammadu Buhari to all security agencies to do everything possible to secure the release of the Dapch schoolgirls, who were abducted 19 Feb. 2018, has yielded fruits, with the confirmed release of 76 of the 110 abducted students in the early hours of Wednesday.
In a statement issued in Abuja on Wednesday, the Minister of
Information and Culture, Alhaji Lai Mohammed, said the 76 are those who have been documented so far, adding that the release of the abducted students is ongoing.
He said the girls were released around 3 a.m. through back-channel efforts and with the help of some friends of the country, and that it was unconditional.
"For the release to work, the government had a clear understanding that violence and confrontation would not be the way out as it could endanger the lives of the girls, hence a non-violent approach was the preferred option.
"Within the period when the girls were being brought back,
operational pause was observed in certain areas to ensure free passage and also that lives were not lost," Alhaji Mohammed said.
He said the number of the freed girls would be updated after the remaining ones have been documented, especially because the girls were not handed over to anyone but dropped off in Dapchi.
Earlier, we had reported the Dapchi schoolgirls kidnapped from their school had been freed by their abductors.
Sources said the girls were brought to Dapchi by persons suspected to be their Boko Haram abductors.
Five of the girls are, however, feared dead.
About 110 girls were kidnapped from Government Girls Science and Technical College in Dapchi, Yobe State, on 19 February, in a raid President Muhammadu Buhari described as a "national disaster."
Amnesty International yesterday said the Nigerian military was warned prior the raid similar to the one that led to the kidnap of Chibok girls on April 14, 2014.
It blamed the latest kidnap on the "inexcusable security lapses" on the part of the military.
"The government's failure in this incident must be investigated and the findings made public — and it is absolutely crucial that any investigation focuses on the root causes," said Amnesty's Nigeria director Osa Ojigho.
But the Nigerian military said that Amnesty goofed. A military spokesman Brigadier General John Agim said AI's report was a "calculated attempt to whip up sentiments and mislead unsuspecting Nigerians."
AI, however, insisted that between 2:00 pm and 6:00 pm on February 19, at least five calls were made to tell the security services that Islamist fighters were in the Dapchi area.