Nollywood actors, Gbenro and Osas Ajibade celebrated their daughter, Azariah, who turned three years old recently.
Both actors took to their respective pages to share beautiful words alongside photos as they celebrate their lovely daughter. Gbenro wrote on his page,
Baby girl is 3 today.My princess My everything!!!!?❤️???Just wanna say THANK YOU LORD for everything!!!Am super grateful.You are indeed a blessing to me and this generation.Daddy loves you and would always be there for you.God bless you for me even more today and forever.Amen??❤️??
While Osas wrote,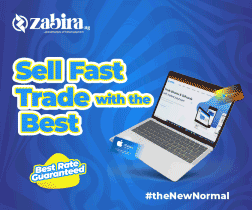 ????? God is sooooooo Good! HAPPY BIRTHDAY my sweet baby girl!!! Toooooooday you are 3 years old!!!!! I will continue to rejoice and be glad in it!!!!
?
@azariahajibade you mean the world to mommy and I praise God for the blessing that you are to me and to so many people! I love you so much my sweet love! I push and pray and fight and sweat and work hard all bc of you. I pray God blesses all that concerns you. You deserve the best my princess! ?
I'm proud and so blessed to be your mommy. EVERYDAY I see your growth and am mesmerized by God's gift and blessing I have in you. Thank you baby for making mommy sooooo happy and a better person! Happy 3rd Birthday my beautiful princess! May God continue to guide you and bless you with continued love, grace and prosperity all the days of your long life! ?
Happppppppiest Birthday Azariah!!! God bless you now & always my sweet baby girl! ?????❤️? #BirthdayGirl #Happy3rdbirthday #myblessing #mylove #June21 #princess ????????

Photos they shared below,