A Nigerian twitter user has explained why Nigerian singer, Oxlade isn't being dragged on the Nigerian social space after his sex videos leaked.
On Tuesday, February 8, a video of the 'Ojuju crooner' vigorously making love with an unidentified lady surfaced online.

However, when one would have thought the singer would be heavily criticized, Nigerians are hailing his skills.
Recall that a couple of male students of the University of Lagos were captured on camera chanting the name of the singer as though he is a hero of some sort.
With so much energy and passion, a bunch of male hostelites, some of them shirtless, were seen jumping, cheering and chanting the singer's name obviously after having a look at the singer's leaked bedmatic session.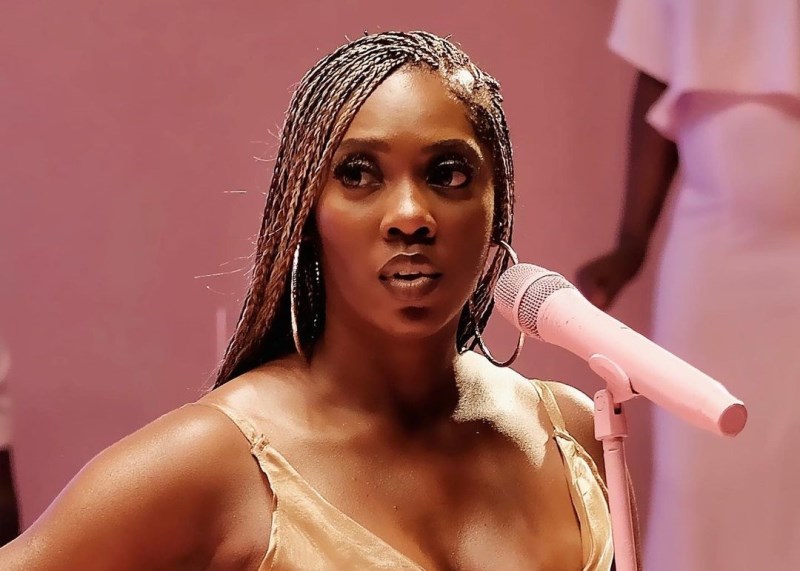 Reacting to people's reaction to the scandal, model, Morey Faith, stated that the hypocrisy and double standards of Nigerians are alarming.
According to her, Tiwa Savage was dragged to filth over a similar scandal months ago, while the same people who dragged the female singer are now applauding Oxlade.
Well, a Twitter user identified as @drpenking averred that Tiwa was dragged because people expected more from her as mother.
He stressed the fact that Oxlade is a 24-year-old wild boy while Tiwa is a 42-year-old mother.
"Nigerians are comparing people's reactions to Tiwa Savage's [email protected] tape and reactions to Oxlade 's. The fact is, Oxlade is still a 24 year old, wild BOY who smokes weed. Tiwa savage is a 42 year old MOTHER . People expected her to do better because of that singular status if not for anything for the mental health of her son in the next few years.

[email protected] tape on it's own is no crime. People have different sexual fantasies and as long as it doesn't break any laws, you are home and dry. However you have to always factor in the persons you have in your life. And how your actions will affect their mental health . STOP CONVERTING EVERYTHING TO GENDER WAR. ARE Y'ALL NOT TIRED?" He wrote.
See his tweet below,