How Sunmbo and Pastor Adeoye's church members reacted to the birth of their child
Posted by Cherry on July 10, 2018
Celebration filled the air at The Royalty Christian Centre, Nigeria upon the announcement of the birth of the first child of their General Overseer, David Olaoye and his wife, Sumbo.
The announcement that the expecting parents had welcomed the bundle of joy which turned out to be a male child rendered the entire church overjoyed as they danced happily, worshiping God for the miracle.
The General Overseer of Royalty Christian Centre, Pastor David Adeoye and his wife Sunmbo Adeoye, had been expecting the baby, and welcomed the baby boy in the United States of America.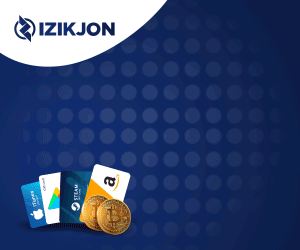 See the photos of the elated congregation below: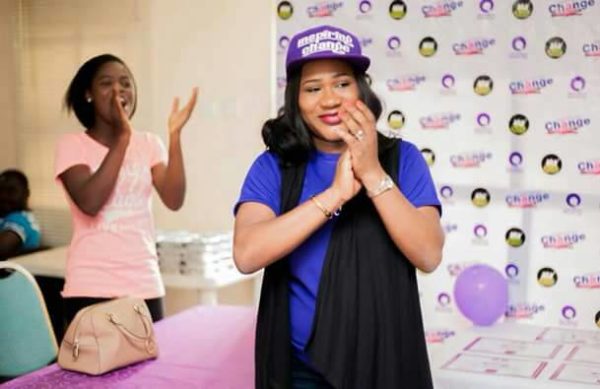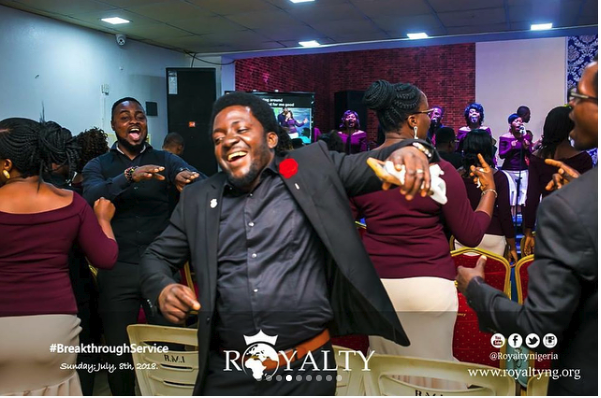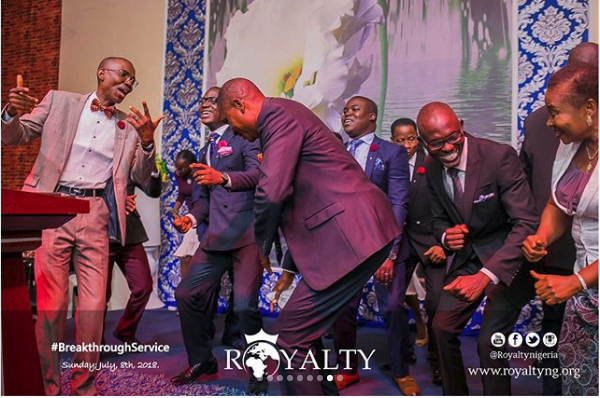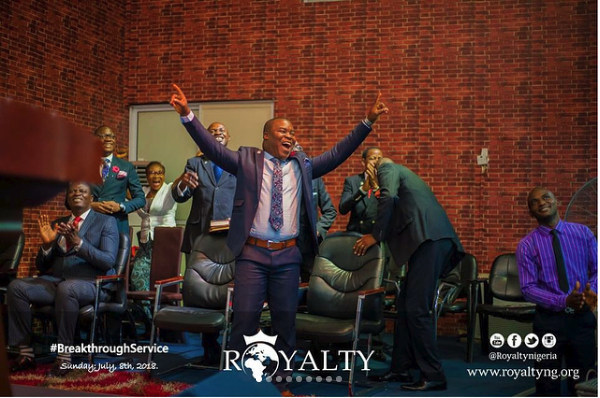 Prior to the church announcement, the cleric posted the great news on his Instagram page. The post read;
God is Faithful to His Word… He never sleep. He never slumber.
Just Trust Him and don't give up on God, because He won't give up on you.
He is Able!
Many thanks to all our Family and Friends for your show of Love.
#GratitudeAllTheWay #GraceAtWork#💯JESUS #TheWordWorksWonders
The U.S citizen by birth would be the third child of Sunmbo who already has two sons for music legend, Tuface, and the first child of Pastor Adeoye
Categories: Entertainment News
0 Responses