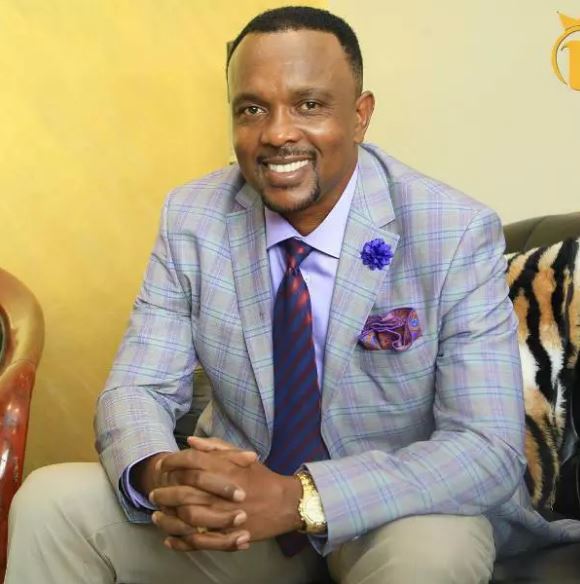 One of Kenya's most popular pastors, has got people talking about the spectacular gift he received for his 50th birthday.
According to reports and a post which was shared and deleted by Bishop Allan Kiuna of the Jubilee Christian Church, Nairobi, Kenya, he was gifted a private jet in celebration of his 50th birthday.
Bishop Kiuna got a double dose of excitement as he was also ordained a bishop on the same day he got a private jet from the members of his church.
Sharing the picture on his Instagram page, the bishop wrote:
"Thank you very much wonderful people!!"
See a screenshot below: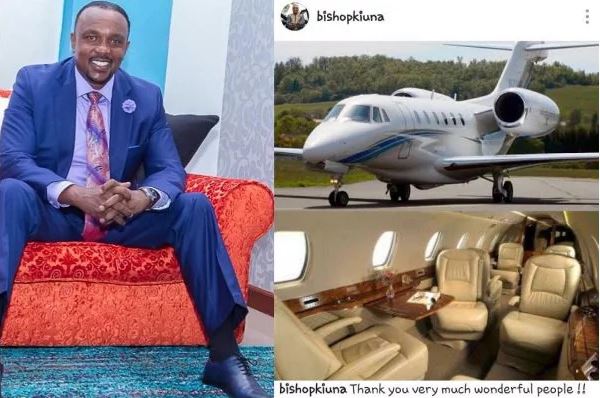 Some Kenyans didn't take the news well, especially since there was a tragedy which saw over 40 people die in a fire incident on the same day the pastor's birthday was celebrated. See their reactions below:
Breaking News: JCC Members buy a private jet to honor their dad on his 50th birthday! #BishopKiunaAt50

— 6th President Kenya (@mwana_nchi) December 11, 2016
See why we say your Daddy pastor is a Fraud, a day Kenyans are mourning he is busy elevating his 'brand'.#BishopKiunaAt50

— Gichohi Wa Nyeri🇰🇪 (@LordGichohi) December 11, 2016
#BishopKiunaAt50 Happy birthday tho i wish you sold your jet and donated it to the families grieving the loss of their loved ones #Naivasha

— ♡Ⓐⓛⓨⓒ⭐ (@nsheralice) December 11, 2016
If members can buy a jet for therep earthly "dad"I wonder what they will surprise Jesus with on his birthday on 24 #BishopKiunaAt50

— Saki moha (@Mohatiti) December 11, 2016
listen to urself shamelessly speak shut up for u don't know what ur saying if he was fake do u think he would be consecrated?

— Thatgirlronnie (@Thatgirlronnie4) December 11, 2016
#BishopKiunaat50 Ooh? This is what it means when they say Jesus is a winner man….he make you go win win win

— Laimani Love (@PrincessMutanu) December 11, 2016
The church with a Twitter marketing team. SMH. #BishopKiunaAt50

— BOBO SAMANTHA (@Bobo_Samantha) December 11, 2016
#BishopKiunaAt50 we have many judges(Gods) on Twitter i see.
Can't we all just let Kiuna be and wait for God.

— tash_gitaka (@tashgitaka) December 11, 2016
#BishopKiunaAt50..Promoting a religious brand at a time of #Naivashatragedy is callous, self serving & stupid..May those who lost lives RIP

— Dan Ochieng (@dan_kochieng) December 11, 2016