"My Pastor Told Me That Wizkid Sold His Soul To The Devil" – Young Boy Claims.
Posted by Lawrence A. on April 8, 2021
A young man on facebook identified as Jossy TheGod, has alleged that Wizkid sold his soul to the devil.

According to the young man, the source of this information is his "Pastor," and he went on to list points to backup his claim.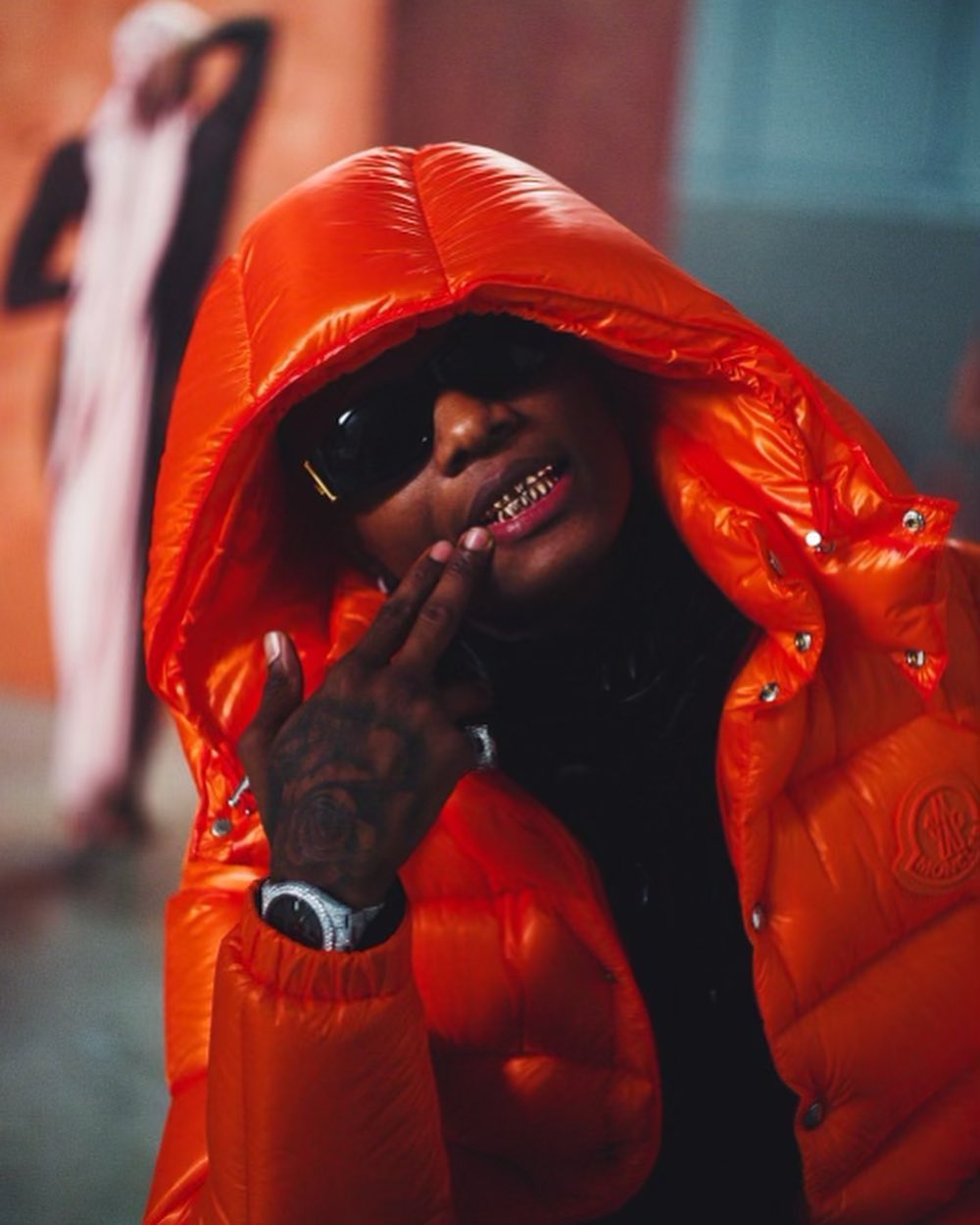 His post reads ;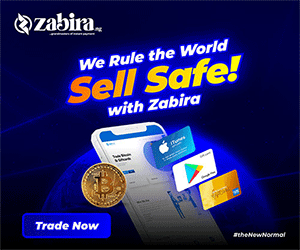 Wizkid has sold his soul to the dèvil
My pastor told us in church on Sunday that he had a vision and he saw that Wizkid is one of the top dèmons in hèll
And I asked one man if Wizkid has really sold his soul to the dèvil the man said yes
He said
1) His fan base name "Wizkid FC", that FC is like an abbreviation of two ancient Latin words which are "Fæxeh Chæïn" it means Deviíl followers
2) His Nickname "MACHALA" it's a Greek word which means "DÈMON"
If you have been listening to Wizkid songs the Dèvil is currently in control of your life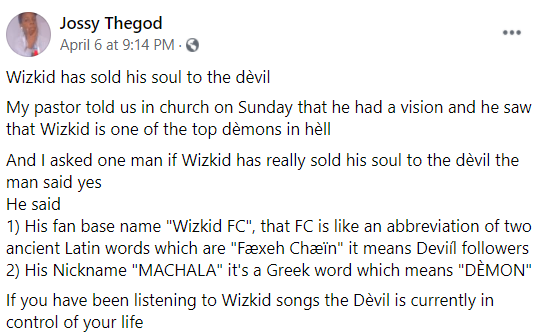 Categories: Entertainment News
0 Responses