So one person who has not been paying attention to Daddy Freeze's doctrines about tithing is none other than D'Banj himself and he has made it point blank to the 'Free the sheeple' convener that he's a proud tither.

D'Banj made this known to Daddy Freeze while he was performing at actress, Omotola Jalade-Ekeinde's 40th Birthday grand ball – he walked up to his table, where the OAP was sitting with his wife and said to him,
"I pay my tithe and I'm proud I pay and I don't care what they do with it".
Watch D'Banj below: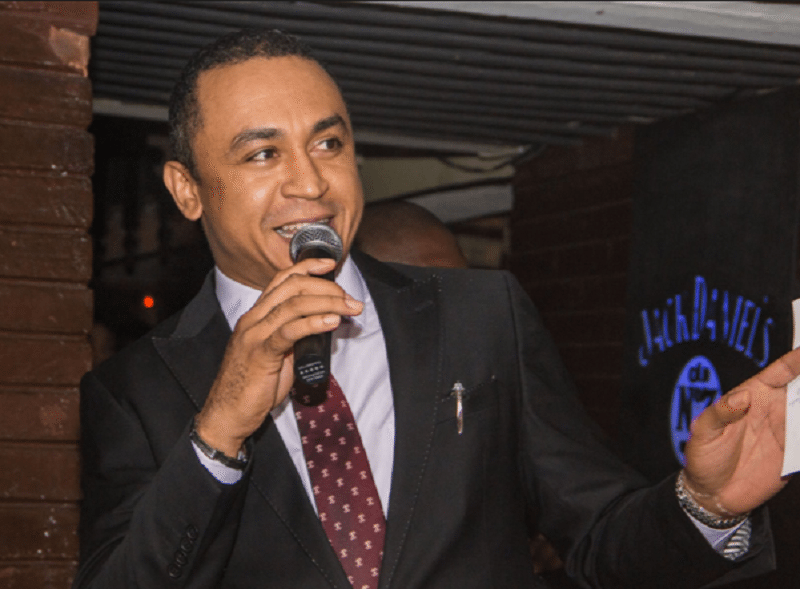 Daddy Freeze, in his usual fashion, has responded to him as he says he should be concerned about what his tithes are being used for…
Freeze writes,
You appreciate my opinion, thank you and I extend you the same courtesy.
–
However, you can't say you don't care what the tithe is being used for, that's wrong!
–
It's why Nigeria, that produced the most PEOPLE LIVING IN EXTREME POVERTY on earth, according to www.worldpoverty.io also produced the WORLDS RICHEST PASTORS according to Forbes, it doesn't add up!
–
Pastors are disobeying Christ by building schools with TITHE MONEY, yet poor church members can't attend, in contrast to Teachings of Jesus who instructed us to love one our neighbors as ourselves, this he said is the THE GREATEST COMMANDMENT: MAT22-37-40 These same pastors in their uttermost hypocrisy are telling us to OBEY MALACHI WHILE THEY DISOBEY JESUS!
–
Nigeria with a population of less than 200 million, has 82.8million people living in extreme poverty, far more than India with a population of 1.3billion which has only 81.5 million poor people.
–
Tithe is not, was not and will NEVER be a part of Christianity.
–
Jesus never collected tithes, The disciples and apostles never collected tithes either.
–
Jesus NEVER collected first fruit offering either…. our first pastors the disciple and apostles didn't collect it.
–
It's a curse to obey ' tithe' and 'first fruit' under the law and disobey the rest of the law of moses.
–
Moses brought the law, but Jesus Christ brought grace and truth.- John 1:17.
___
Tithing is not of grace. It is of the law.- Matthew 23:23.
___ ◄ Galatians 3:10 ►
NIV
For all who rely on the works of the law are under a curse, as it is written: "Cursed is everyone who does not continue to do everything written in the Book of the Law."
___ ◄ Galatians 5 ►
[1] So Christ has truly set us free. Now make sure that you stay free, and don't get tied up again in slavery to the law. [4] For if you are trying to make yourselves right with God by keeping the law, you have been cut off from Christ! You have fallen away from God's grace.