Popular Ghanaian actress, Yvonne Nelson, has taken to Twitter to pose a question pertaining to marriages in recent times.

According to the thespian, people get married for different reasons nowadays including money, passport, kids, banging bodies and others.
She then questioned if people still marry for love, or if everyone now has an hidden agenda for wanting to get married to their partners.
In response to her own question, the 36-year-old actress asserted that everyone has an agenda for wanting to go into marriage.
She tweeted on Tuesday, April 26,
"Some marry for the money, others for a passport, others for kids, others because of a banging body, etc etc errmm. Do peeps still marry because they love each other or because one is intelligent? Or does everyone now have an agenda?
In marriage, everyone has an agenda. Society told us otherwise. Our parents told us otherwise. Our church told us otherwise."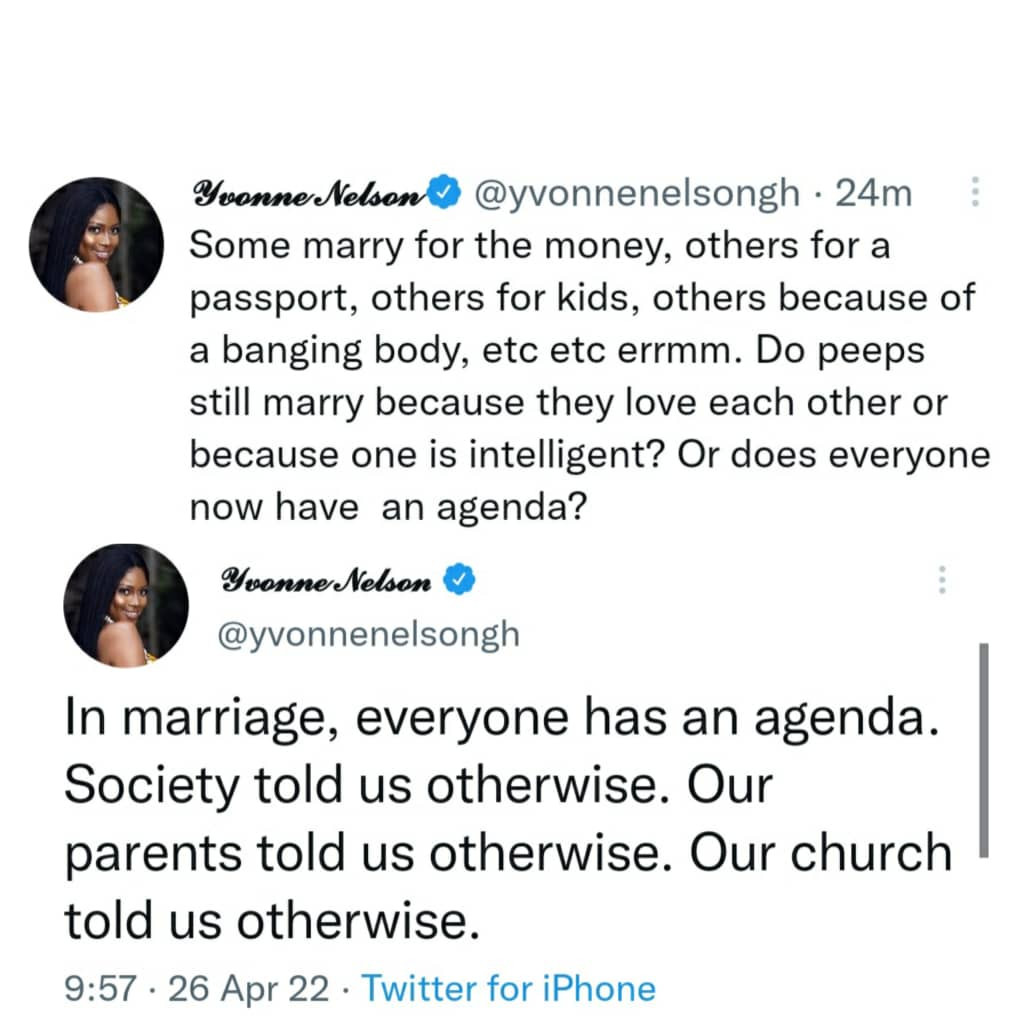 A while ago, Yvonne Nelson revealed that she misses falling in love.
Taking to micro-blogging platform, Twitter, the mother of one opened up about missing the feeling of falling head over heels for someone.
"I miss falling in love", she tweeted.
It can be recalled that the 36-year-old dated popular Nigerian singer, Iyanya, in 2013, but their relationship only lasted a few months, and since she broke up with her baby daddy, Jamie Roberts, she's yet to be linked to any romantic partner.