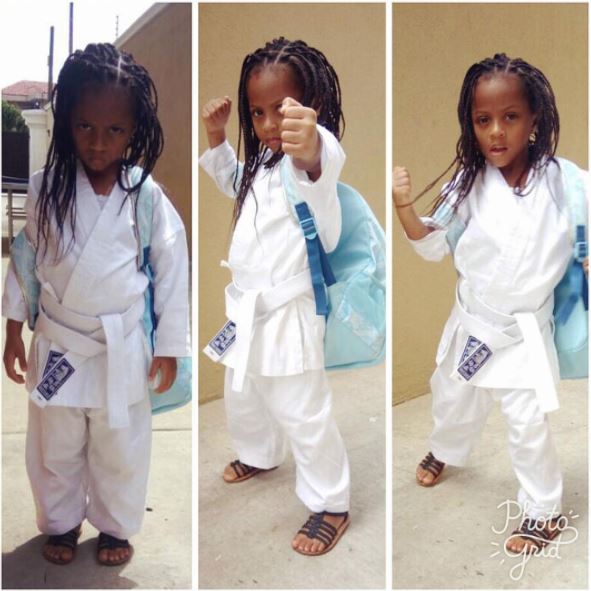 Peter Okoye of P-Square, shared these adorable photos of his lovely daughter, Aliona in a Taekwondo outfit and captioned it;
"Oya let me start training my own for all those women beaters #Aliona #saynotodomesticviolence"
She's such a cutie in her Taekwondo suit.
Many people have commended the singer for taking the proactive steps to empowering his daughter. However, it also emphasises the salient point about the disturbing rate of gender violence in the country, and the victims are often women.
Only days ago, Kenyan socialite Huddah Monroe branded Nigerian men violent. "I don't ever want to get married. And if I do, may God forbid not to a Naija man," she said on her SnapChat, adding, "These domestic violence stories and their polygamous ways is a NO to me."
So, are Nigerian men too violent?