Dele Momodu today made a visit to Davido's Daughter – Imade Adeleke.
Just so you know, Media Mogul – Dele Momodu and Imade Adeleke are related. Imade's mum – Sophie Momodu is the cousin of Dele Momodu.
Dele Momodu shared a picture with the baby girl today, October 2nd and captioned the picture: "God bless my cousin's very cute baby…"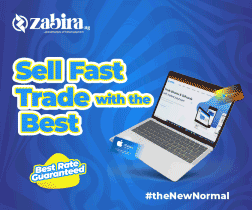 Meanwhile, Davido was meant to release his anticipated sophomore album 'Baddest' in September. The pop act has now given a new date for the release of the project. Baddest will now be released on October 10.