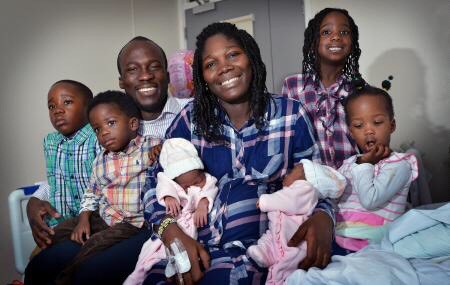 A Bradford-based Ghanaian couple has unbelievably upset odds of 500,000 to one by giving birth to their third consecutive set of twins.
Abigail Narkie Adama, 30, gave birth to the baby girls who join a pair of 4-year-olds and a pair of 18-month-old twins in the family.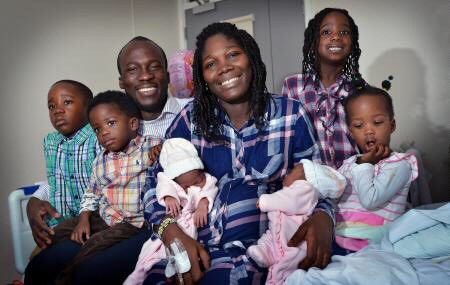 Mrs Adama and her husband Shaibu Abu-Adama, also 30, said they were astounded when they found out they were expecting another set of twins.
While making the announcement on Facebook, Shaibu said:
"Not sure if I was counting 1,2,3 or doing a 3 & 2 sign for 3rd February… but sure know I was excited this morning as Abbie and I welcomed our THIRD set of TWINS!

YES. THIRD SET OF FRATERNAL TWINS!!! Mother and daughters are doing great! We're still pleasantly surprised and shocked but definitely an enjoyable blessing.

We give thanks… to the God who makes the impossible possible and does as He pleases, the Creator who creates how He chooses, and the Father who blesses beyond measure – "pressed down, shaken together and running over".

All thanks to thee. Congrats Narkie, an angels-bearing Angel.