Actress, Nike Hamzah has come out to debunk claims of offering sex to actor, Odunlade Adekola, in exchange for movie roles.
This comes after an Instagram blogger called out the actor and "king of memes" of demanding for sex from actresses before casting them in his movies.
In reaction to this, Odunlade Adekola shared a video where he dismissed the allegations as false. He also challenged any actress whom he has ever demanded for sex from to come forward and speak their truth. So far, none of his alleged "victims" has come forward. Watch his video here.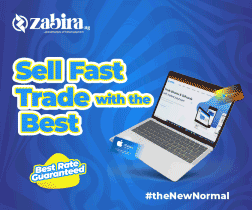 Apparently, an upcoming actress, Nike Hamzah, was dragged into the whole saga as it was alleged that she is Odunlade Adekola's latest catch.
Well, Nike in a video she shared on her Instagram page has debunked the rumour, while declaring that she has never slept with the actor and would never sleep with him.
According to her, she has worked really hard to build her brand as an actress and wouldn't want anyone to destroy her hardwork.
Watch the video below,