A police van reportedly crushed a mother and her baby to death, while allegedly pursuing suspected yahoo boys in Warri.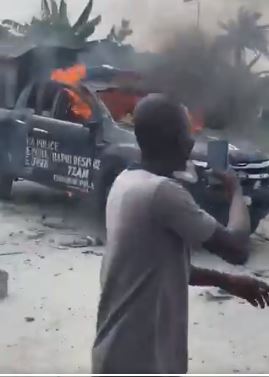 According to eyewitness the police van chasing the suspected internet fraudsters hit a keke and left the mother and her baby, who were passengers in the tricycle dead.
The sad incident was said to have taken place yesterday, January 20th at the PTI road, Effurun, Delta state.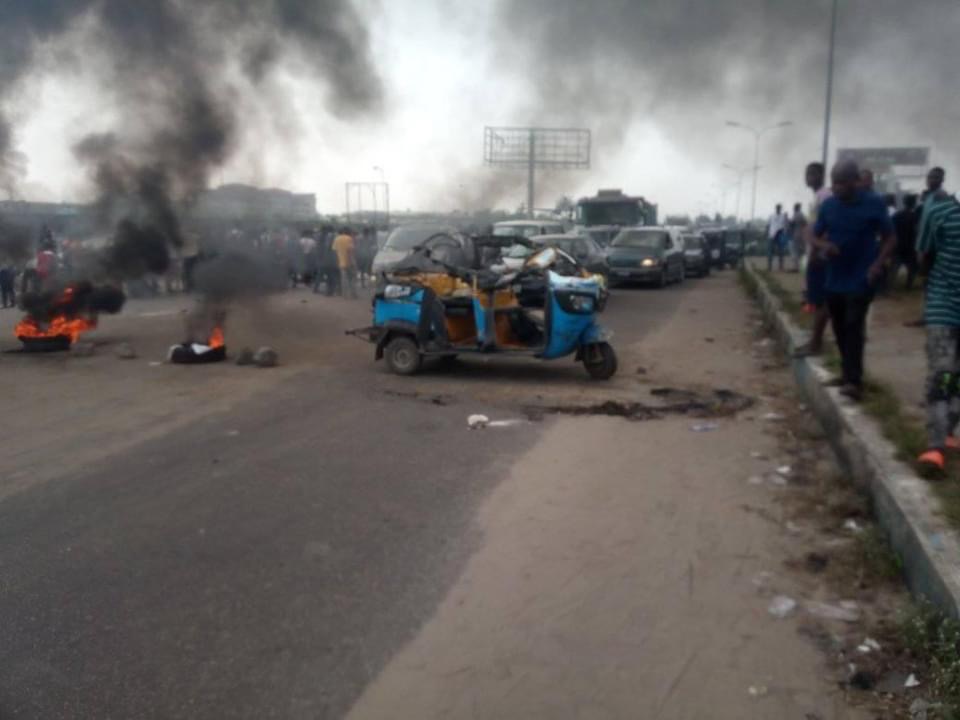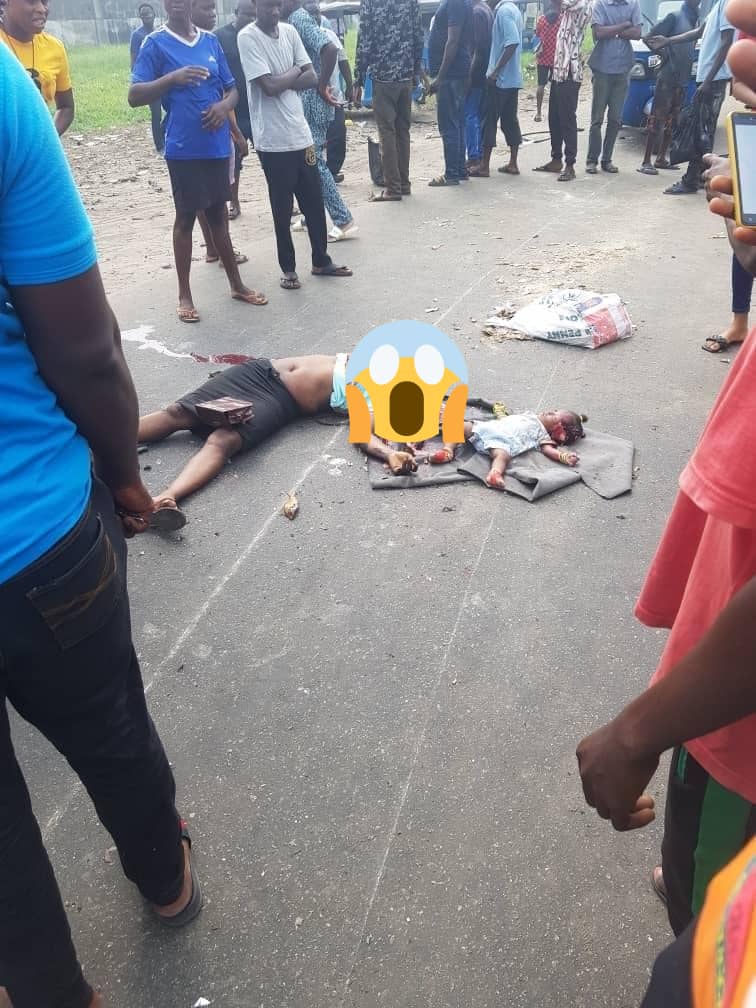 Eyewitnesses alleged that the policemen ran away and left their van, while angry youths set the van ablaze.
Watch videos below,
— JUST IN: Angry youths set the police vehicle on fire after Police crushes woman and child to death while chasing alleged yahoo boys in the Warri , Delta State .

THREADpic.twitter.com/j8d3vq4qQO

— VyrãlTreñdz (@TheVyralTrendz) January 20, 2021
In other news, John Akinwale, a student of the University of Lagos, (UNILAG) was allegedly tortured to coma by a police officer in the Oshodi area of Lagos state.
According to SaharaReporters, Akinwale was arrested by police officers attached to the Mosafejo division on Monday, Jan 18th for having a covered plate number.
It was alleged that the police man extorted N5,000 from him before dragging him to a police station.
Eye Witnesses told the publication that after the alleged extortion the policemen took Akinwale to a police station where he was allegedly beaten to coma for being rude.