A Nigerian man identified as Ahangba Angweh Fidelis, has reunited with a man, Samuel Akaazua, who saved his life after he was attacked by an armed robber twenty five years ago.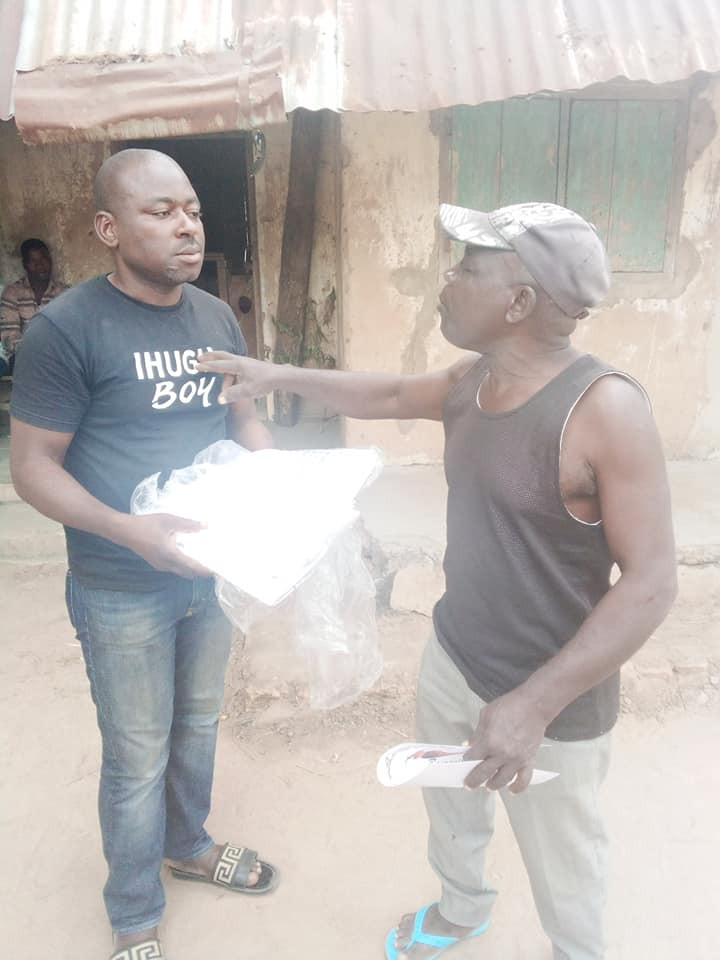 Fidelis who hails from Nasarawa state revealed that after the armed robber attacked him in 1996 he almost lost his life as he was in a pool of blood, when Samuel appeared at the scene, scared the robber away and rushed him to the hospital.
Few weeks ago, Fidelis travelled to Akaazua's village to appreciate him for saving his life 25 years ago, and interestingly, both men are now in inlaws as Akaazua's younger brother is married to Fidelis' younger sister.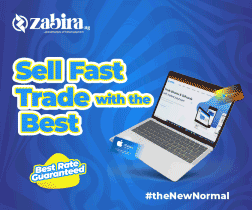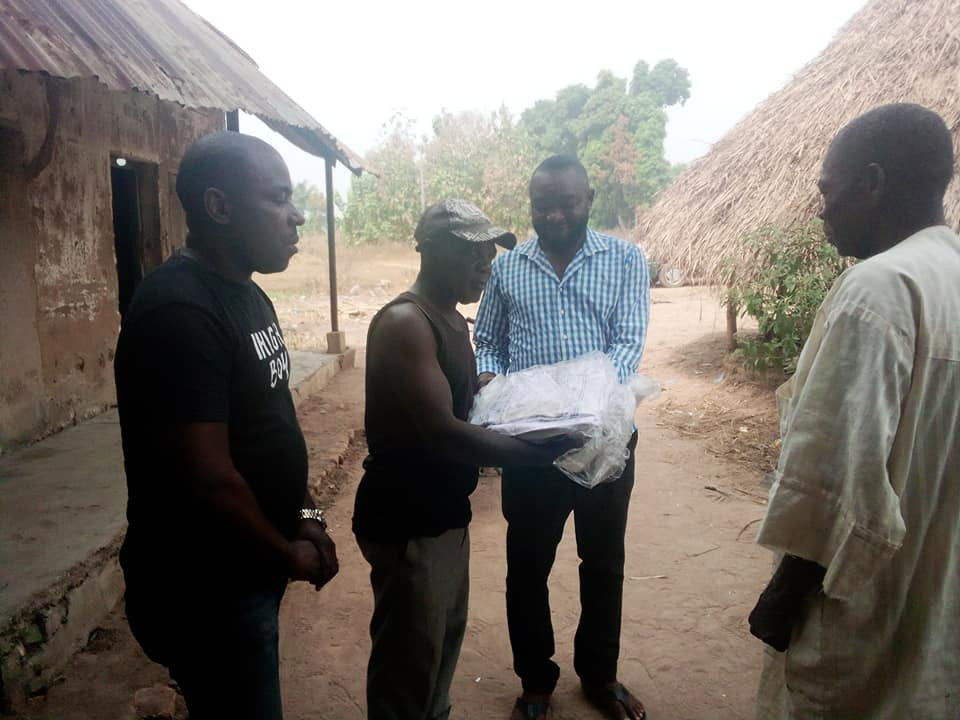 Taking to Facebook to share his story, he wrote,
"It was in the middle of June 1996 when I was attacked by an armed robber along Branch Akaazua- Mede road, who stabbed me on my lower jaw and other parts of my body with an intention to weaken or even kill me so he could steal my bike, this happened between 4-5pm.

"I was in the pool of my blood hoping for help as the road was a bit lonely, meanwhile that devil has taken over my bike but unfortunately for him the wire that supplies current to plug removed, I saw it from the point I was standing with my bloody body but he didn't noticed it, so he was busy kicking the bike thinking it will come alive but it didn't, not long ago I saw a man on a Yamaha Mate 90 bike approaching the scene, little did I know that he was the angel God has sent to come and rescue me, as the bike got closer, behold, it was a known face, a man that use to visit our family house, it was Mr Samuel Akaazua also know as Akamuku, it was his arrival and the role he played that scared the thief who finally took to his heels.

"The man on a black vest in the attached images is the person I am talking about, the man God used to save my life when I just left secondary school, few weeks ago I traced him down to his village after over 25years of that incidence, and the reason for the visit was just to tell him thank you, the purpose was to appreciate him, meanwhile,he also told me he has been asking of me too, what I thought was going to be a brief and secret visit became a semi party where almost all the village was invited, he bought drinks and we all celebrated, he was indeed so excited seen me, I was too.

"It is very important for us to remember people, who were there for us in our low moments, it is good to show appreciation, it is heavenly if you have a heart of gratitude, It does a lot for you, angbian vesen Samuel Akaazua sir, I still owe you and God himself will reward you immensely for once saving the life of an innocent boy who is now a grown man.

"Life has a way of also bringing us together, today my immediate younger sister is married to Mr Samuel Akaazua younger brother with three kids, is God not wonderful?, Today my relationship with him is beyond that of a rescuer and the victim, but that of inlaws, we have become one family, that's life for us.

"As we live, we must be mindful of how we relate with others, how we treat others, tomorrow is longer than yesterday and today put together, we must always be willing to help or assist where and when we can, alu u ngu wasen ior yo, u ngu wasen ka iyol yough (if you are doing helping others,you are indirectly helping yourself). We must be good and we must always be helpful."
See photos from the reunion below,