UPDATE: TMZ's source has stated that rumors about Rihanna breaking up with her boyfriend, ASAP Rocky over an alelged infidelity is untrue.
From TMZ:
10:26 AM PT — Amina Muaddi just addressed the rumors. She said, "I've always believed that an unfounded lie spread on social media doesn't deserve any response or clarification, especially one that is so vile. I initially assumed that this fake gossip – fabricated with such malicious intent – would not be taken seriously."
"However in the last 24h I've been reminded that we live in a society that is so quick to speak on topics regardless of factual basis and that nothing is off limits. Not even during what should be one of the most beautiful and celebrated times in one's life."
"Therefore I have to speak up as this is not only directed towards me but it is related to people I have a great amount of respect and affection for. While Rih is continuing to live her serene, best dressed pregnancy life and I go back to my business – I wish everyone a beautiful Easter weekend!"
Barbadian singer Rihanna is rumoured to have split up with her partner, A$AP Rocky, over alleged infidelity.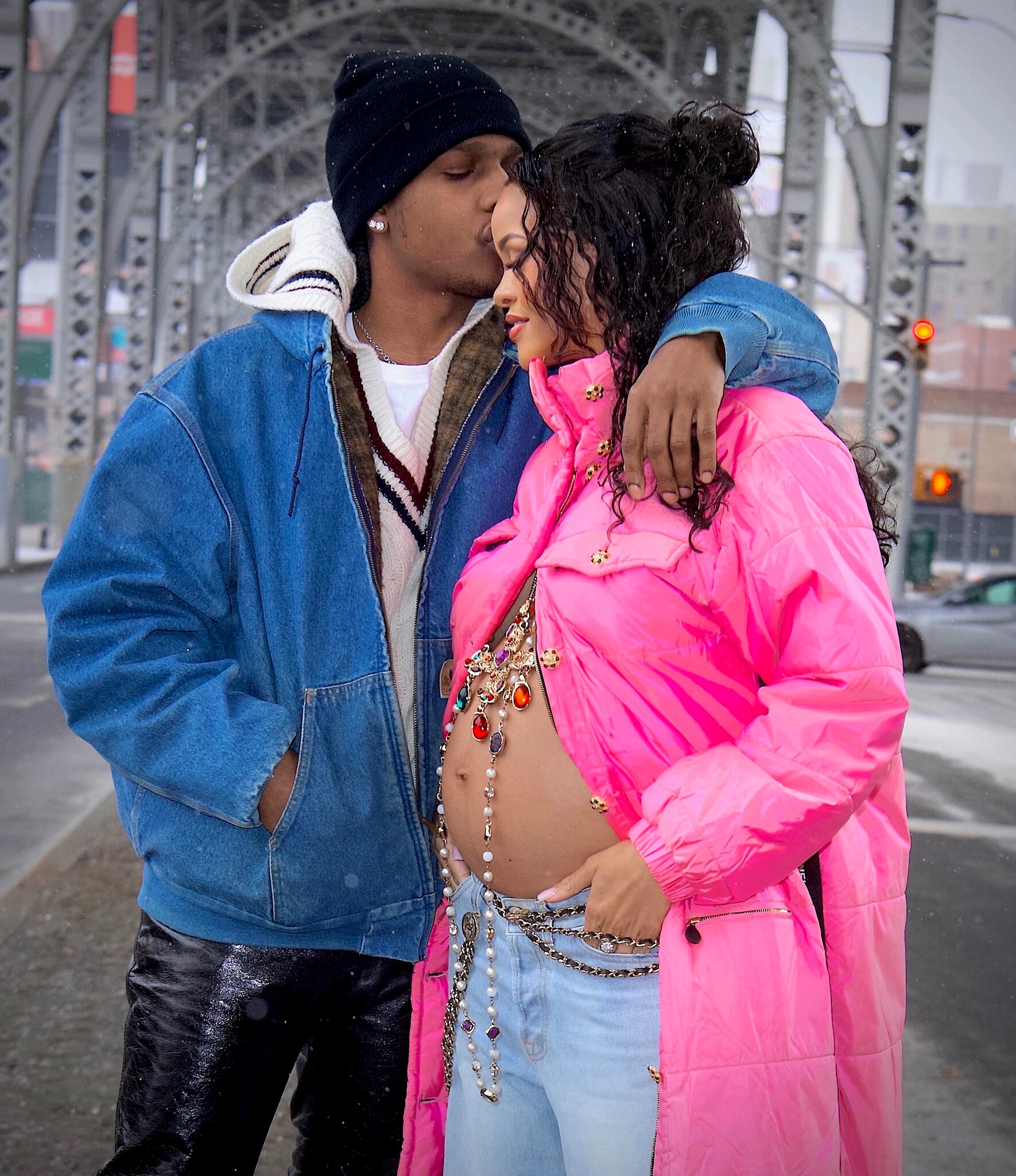 The couple, who are expecting their first child together, are said to have parted ways over A$AP Rocky's alleged affair with Fenty footwear designer, Amina Muaddi.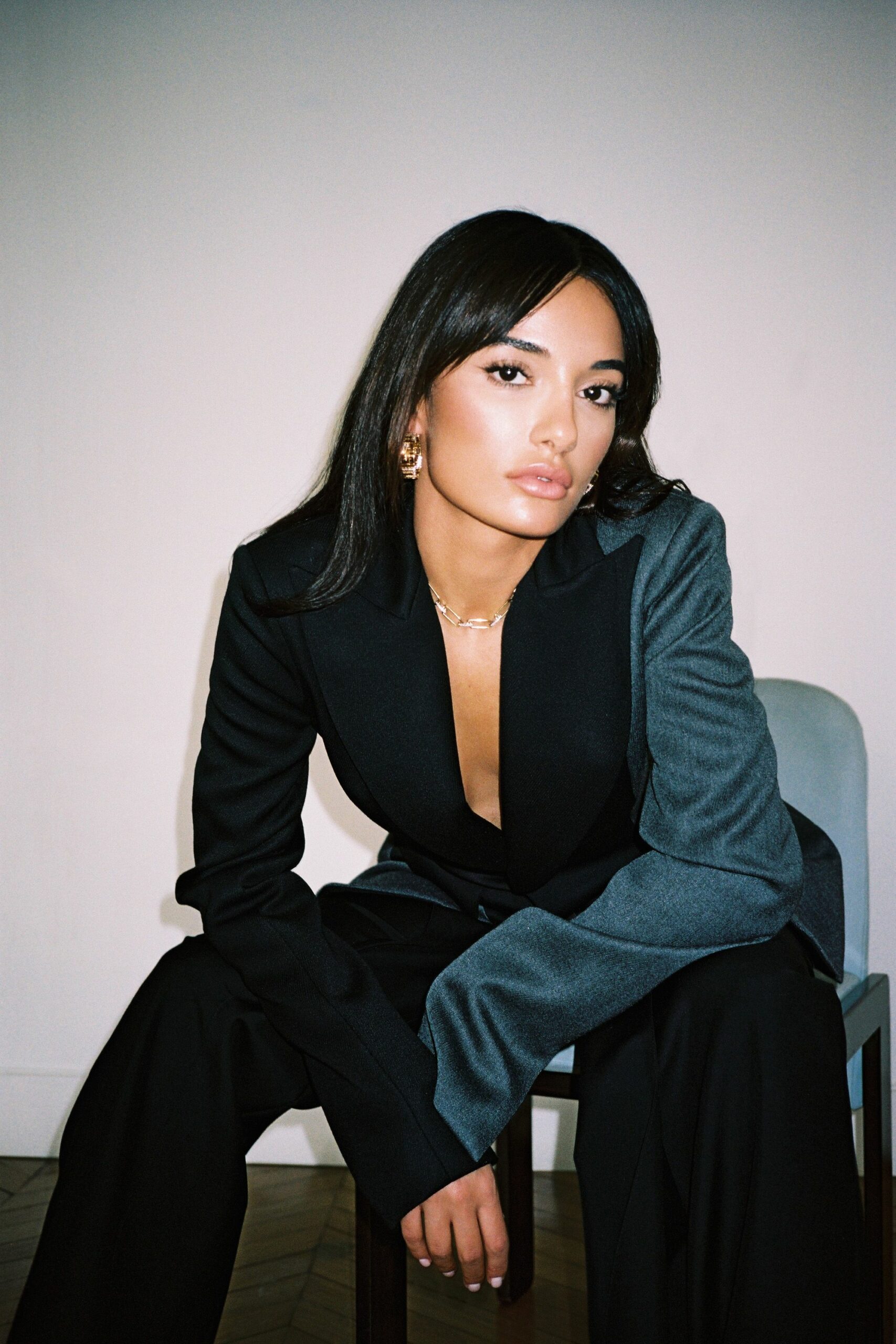 Influencer and fashion commentator, Louis Pisano, took to his Twitter handle gave this update on Thursday night, April 14.
"Rihanna & ASAP Rocky have split. Rihanna broke up with him after she caught him cheating with shoe designer Amina Muaddi", he tweeted.
Kurro also conformed the reports. "Rihanna and ASAP Rocky are rumoured to have broken up. Apparently, Rihanna dumped him after discovering he was having an affair with Fenty footwear designer Amina Muaddi." His tweet reads.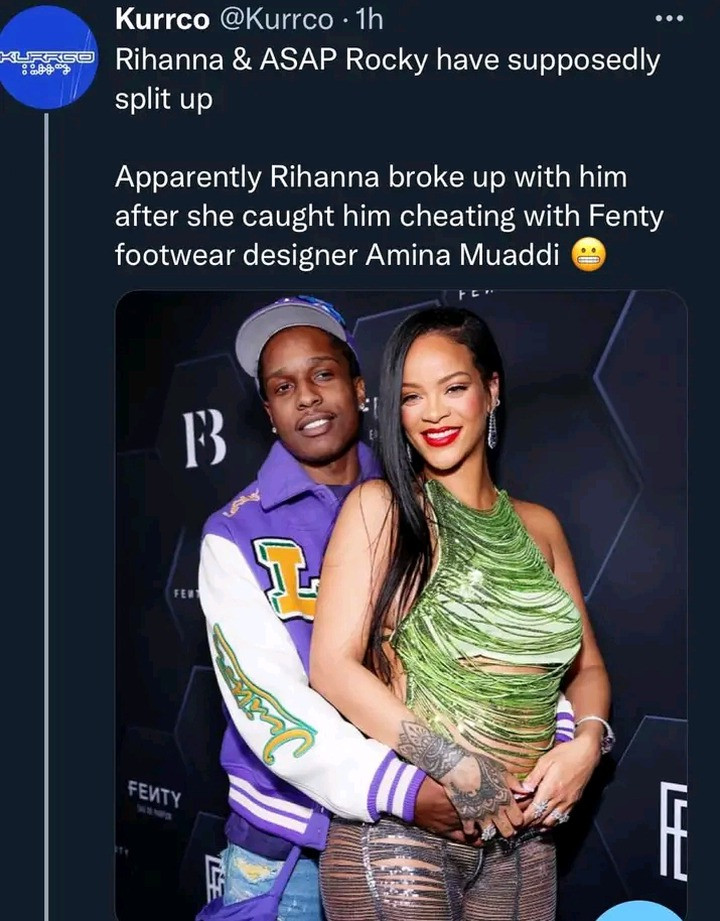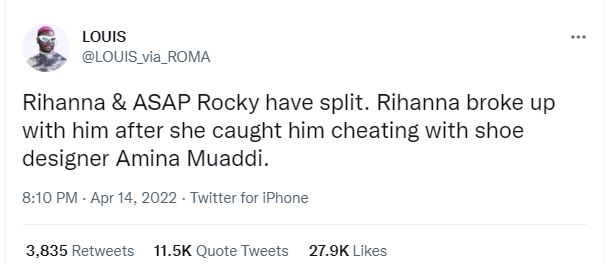 In other news, Rihanna has raised speculations she's expecting a baby girl after she was spotted picking a small orange dress while shopping for baby clothes.
The 33-year-old singer and fashion entrepreneur who is expecting her first child with her rapper boyfriend A$AP Rocky, was pictured shopping at a Target store on Tuesday, March 15.
According to some on-lookers at the store, Rihanna picked a mini dress and placed it in her shopping cart, thus sparking the girl-child rumour.
A quick glance at Target's website shows that the Cat & Jack dress Rihanna picked costs only $18.
Rihanna who is currently in her third trimester, was also seen checking out a rack of unisex baby socks and onesies for her baby. She is sure preparing for motherhood.