A Pregnant woman in labour has died after she reportedly fell off a delivery bed in a general hospital in Delta state.
It was gathered that the lady identified as Ann Nwabunor, who was pregnant with her first child went into labour and was rushed to the hospital late in the night.
The nurses on duty allegedly slept off after a family member who was with the woman went home to pick some items. Ann's relatives returned to the hospital only to find her on the floor while the nurses were sleeping.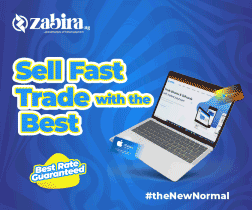 A video which showed the woman lying lifeless is serving rounds on social media and sparked outrage.
An Instagram user @_heisvictor wrote, "Health worker in Nigeria need to act better please…the rate of negligence and I don't care attitude is alarming".
@bshizzle70a, "We need to know more about this story to determine CULPABILITY of the Nurses . Was the patient unconscious while in bed ? Did she need restraining ? Did she need 24/7 care ? You can't just blame Nurses for negligence for every patient fall".
@sleek_c_prince, "😢😢😢😢 what kind of carelessness are we brewing in our health sector and yet no insurance".
Watch video below,