Pretty 21 year old lady
A pretty 21 year old has shown the world that love can be true and from the heart.
A photo emerged on social media showing the moment a man with a bizarre birth defect to his mouth and face marrying a beautiful woman, this has sent the internet on meltdown.
The young lady identified as 21-year-old Bunmee, is in love regardless of her partner's facial deformities as reports claim that no dowry was paid as the man has nothing to offer but his love and devotion.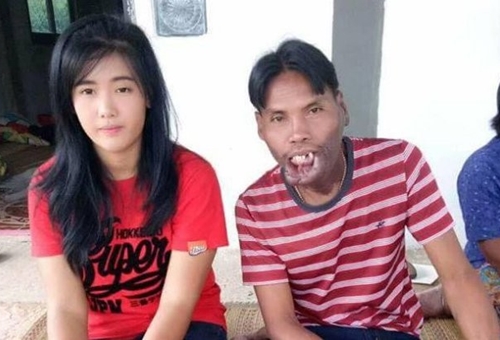 Online users at first thought it was all a joke but Bunmee confirmed on her Facebook page that they had wedded in a simple ceremony.
Bunmee explained that she was married before and has a child. But the last guy was a gambler.