Hollywood actress, Priyanka Chopra, 36, and her fiance, Nick Jonas, 25, recreated Meghan Markle and Prince Harry's iconic engagement photo.
At their recent outing at the Ralph Lauren 50th Anniversary fashion show as part of New York Fashion Week, the newly engaged couple recreated the same pose The Duke and Duchess of Sussex struck for their engagement photo.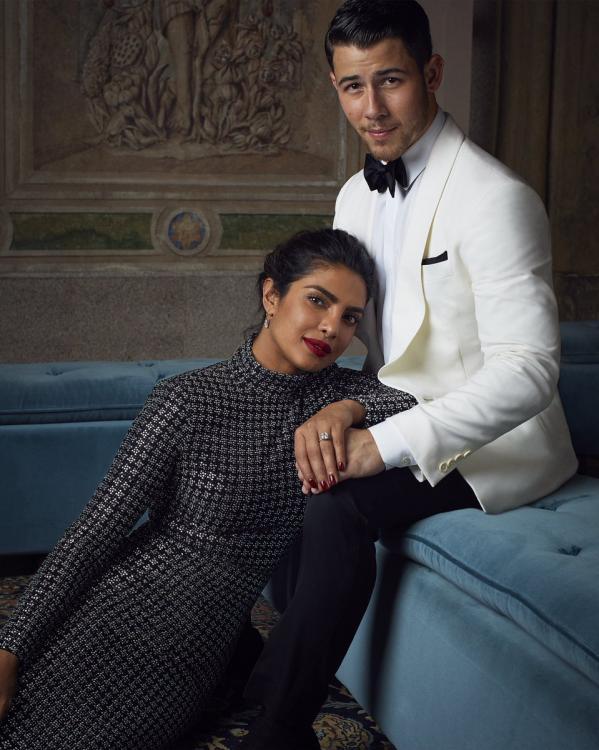 The couple took various photos during the event and shared on their respective social media accounts but the one that got people talking is one taken by Alexi Lubomirski, the same photographer who took Meghan and Harry's engagement photo.
In the photo, Jonas is seen sitting on a chair while Priyanka sits on the ground, leans against his legs, and they hold hands, with Priyanka flaunting her engagement ring.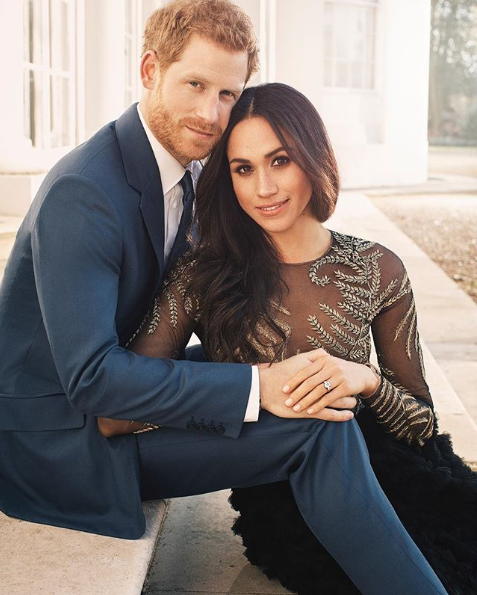 The pose is pretty much similar to Harry and Meghan's engagement photo taken by the same photographer who took Priyanka and Jonas'.
Priyanka and Meghan Markle are best friends and Priyanka was present at Meghan's wedding to Prince Harry on May 19.