A video that captures the moment Nigerian Grammy Award winner, Burna Boy, lambasted aggrieved fans who booed him for arriving late to his Lagos concert has been shared online.
The Afrobeat Giant held a concert in Lagos on Sunday, January 1, and many fans, who paid for tickets, went out in their numbers to watch the singer perform.
However, things took an unexpected turn when the singer failed to show up on time, leaving concertgoers waiting in the open-air venue for hours.

Around 3AM, Burna Boy finally graced the stage and wanted to start performing but aggrieved fans weren't having it all and they started booing and throwing bottles at him.
This infuriated Burna Boy who lashed out at the crowd for being angry with him for showing up late, and reminded them of the unscrupulous rumours they peddled against him.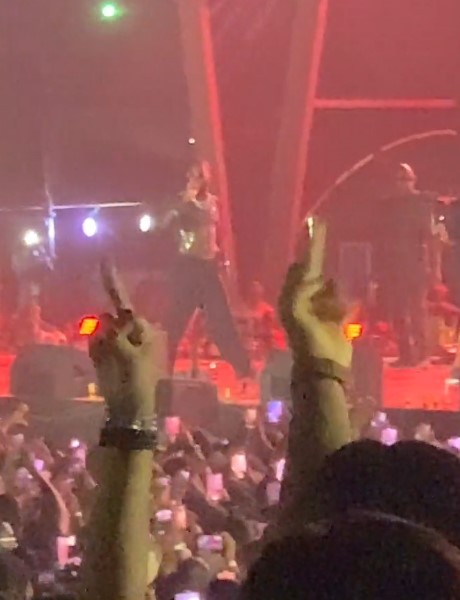 He recalled how he was accused of shooting someone at Cubana Club and claimed his mother, Bose Ogulu, was a dancer for late Afrobeat singer, Fela Kuti.
He said despite the accusations, he still choose to host a show in Lagos, Nigeria, and they are still not happy, adding that God will punish those who don't appreciate him.
Watch him speak below,