The National Association of Seadogs (Pyrates Confraternity) has reacted to the trending video of its members mocking the presidential flagbearer of the All Progressives Congress (APC), Bola Ahmed Tinubu.
Over the weekend, a video surfaced online showing members of the Confraternity holding a procession in which they were gyrating to a song that says;
"Hand dey shake, leg dey shake, Baba wey no well, e de shout emi lo kan (Hands are shaking, legs are shaking. A sick old man is shouting 'it's my turn').
Watch below,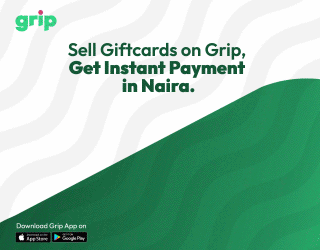 The video was said to be an attack on Tinubu and the confraternity was accused of making fun of the presidential candidate because the slang 'emi lo kan' became popular after he said it during a speech in June, where he said he wants to succeed President Buhari because it's his turn.
Professor Wole Soyinka, who is one of the founding members of the confraternity, also condemned the video and said the lyrics is 'distasteful and frankly appalling'.

Well, the NAS Capoon, Abiola Owoaje, has now released a statement titled "Setting the Records Straight" to address the controversial video.
He said the video was filmed during the procession held to round up its 46th Annual General Meeting, and that it was not political but has now been used by some people for political gains.
He noted that the confraternity is apolitical and are not supporting any political candidate in the forthcoming 2023 general election and beyond.
The statement reads in part,
"We must stress that we are apolitical. As an organisation, we have never had a preferred candidate in any political elections including the upcoming 2023 general elections. We have members who belong to different political parties and are absolutely free to support any candidate of their choice.
It is most unfortunate that political capital is being made of this with interpretations that are totally at variance with the philosophy of the Pyrates Confraternity. Unequivocally, we condemn this in very strong terms.
We understand that political merchants desperately seeking media mileage are all over the place misinforming and twisting events to suit their political agenda. However, we wish to re -emphasise that the National Association of Seadogs (Pyrates Confraternity) are not supporting or backing any candidate for the office of the President or any other office in the 2023 general elections and beyond.
As an organisation in tune with disadvantaged and voiceless people, we are committed to the enthronement of a just society in which no one is discriminated against based on tribe, religion, gender or disability. We are against conventions that are moribund. We have always stood for Humanistic ideals, comradeship and chivalry. Nothing that has happened can and will change that posture.
We are determined to continue to use our social programmes, intellectual platforms and our compelling songs to advocate for good governance and accountability!"