American singer and songwriter, Lady Gaga has shared her heartbreaking story of how she was raped by a music producer at age 19.

The 35-year-old Oscar-winning singer, whose real name is Stefani Joanne Angelina Germanotta, made this revelation in a recent interview with Oprah Winfrey.
Narrating the traumatic experience, Lady Gaga revealed her abuser "dropped her off pregnant on a corner" following months of abuse.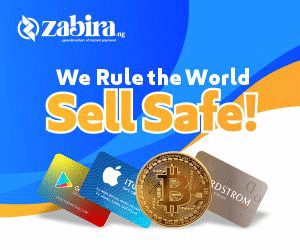 In her words
"I realized that it was the same pain that I felt when the person who raped me dropped me off pregnant on a corner by my parents' house because I was vomiting and sick 'cause I'd been being abused.

He locked me away in a studio for months. I had a total psychotic breakdown and for a couple years, I was not the same girl. Even if I have six brilliant months, all it takes is getting triggered once to feel bad. And when I say I feel bad, I mean thinking about dying. I learned all the ways to pull myself out of it.

I don't tell this story for my own self-service, because, to be honest, it's hard to tell. I feel a lot of shame about it. How do I explain to people that I have privilege, I've got money and power but I'm miserable?

I'm not saying my story because I want people to cry for me. I'm good, but to heal you have to open your heart up to somebody. I've been through it and I know people need help. So, that's part of my healing, being able to talk to you. I don't ever want to face that person again", she added.