The official verified Instagram account of popular Nigerian singer cum blogger, Tunde Ednut has allegedly been deactivated from the platform.

The blogger's Instagram page is currently off the grid of the popular photo-sharing app.
This is coming after relationship expert, Joro Olumofin filed a lawsuit against popular blogger, Tunde Ednut over cyber stalking and constant defamation.

The drama, began after Tunde Ednut shared a post where he insinuated that Joro Olumofin fakes the messages he claims he receives from readers.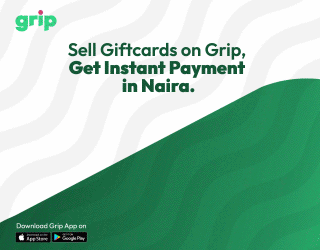 Tunde once shared a photo of a man operating multiple phones, with the words, "Joro sending emails to himself and starting them with 'Uncle Joro please keep me anon".
Joro has however filed a lawsuit against the blogger for defamation, and he has vowed to make him get deported back to Nigeria.
However, the singers verified Instagram of over two million followers has now been disabled and has stirred reactions on social media.
A Twitter user @juliuss_21, suggested that the Instagram celebrities account was disabled because of the allegations against him by Joro.
His tweet reads,
"So Joro made Instagram block Tunde ednut account Face with tears of joyFace with tears of joyFace with tears of joy".
Another Twiiter user @Labi_Knows_Best wrote,
"And I remember how Akin Alabi was advising Tunde Ednut to join Twitter back then. Baba dey form I have no twitter account. Now he doesn't even have a social media profile because Instagram deleted him. Smh".
@bluegirlolu tweeted, "Tunde Ednut's Instagram account has been disabled, Wahala be like Jingle bell".
See more reactions below,