Media personality, Latasha Ngwube is tired of working extremely hard for money and has decided to settle for an arranged marriage.
Latasha took to her Instastory to share her decision after being hit by the harsh economic reality in Nigeria.
According to her, she is ready to get married so she won't have to hustle hard to make a living.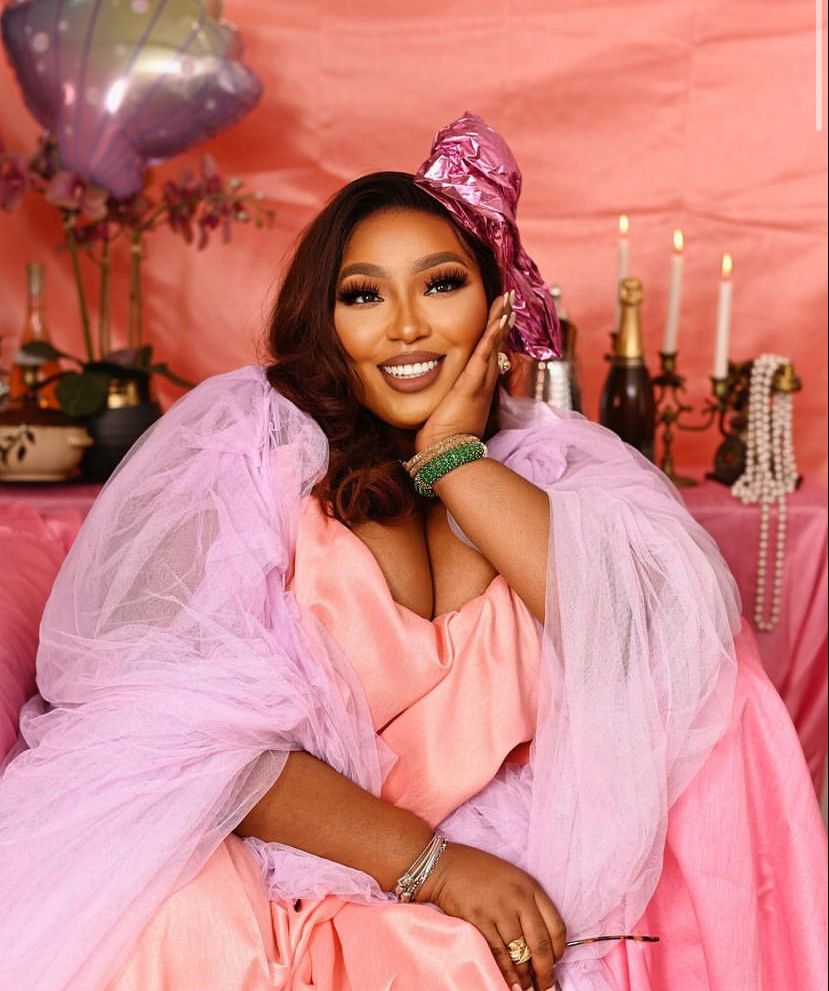 She wrote,
"After 3 days of no power and buying diesel @720 per litre.. I believe I'm now ready an arranged marriage where me working hard like a donkey will no longer be a requirement.
Let me know where I can apply. E mi o se. Adim emezi ozo!
Thanks,
Management.
(Who is really an independent woman ready to tap out)"
See her post below,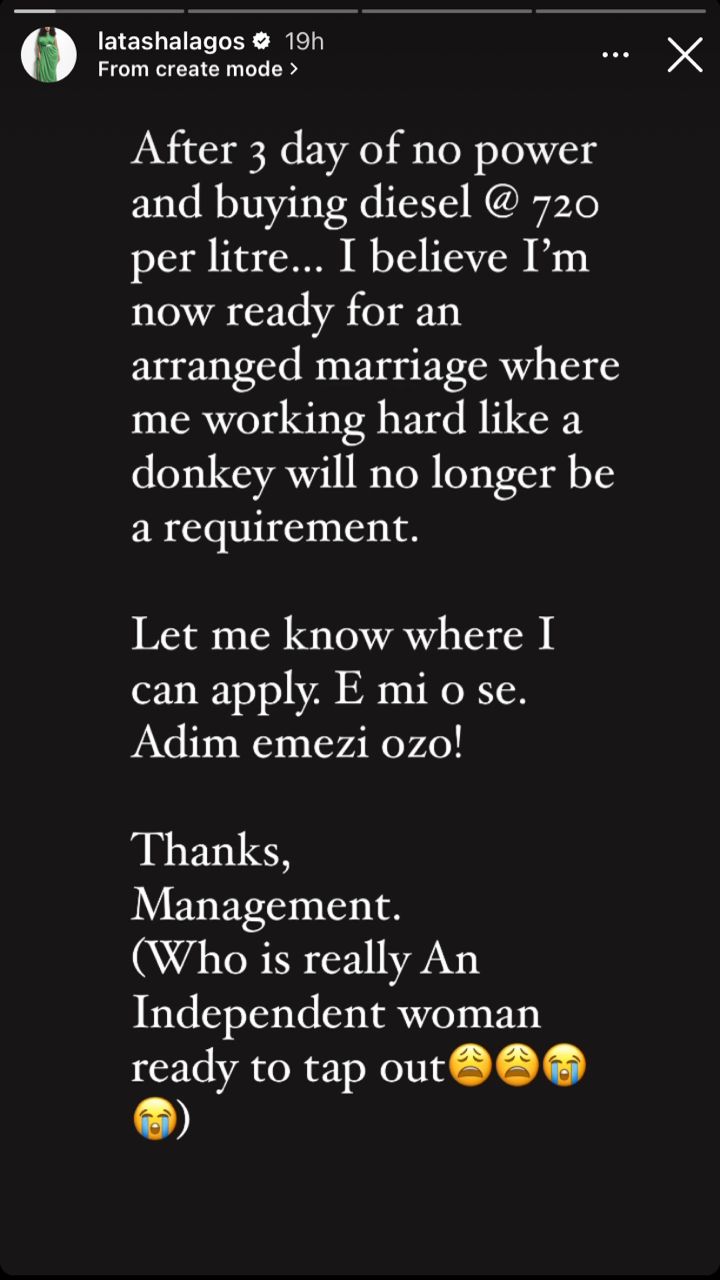 In other news, Latasha Ngwube is all about women empowerment in the year 2022, and her recent post on her Instastory proves it.
Latasha, took to her page to give ladies with 'Big Derriere' tips on how to use their natural endowments to get sprayed cash whenever they attend an occasion.
Read her post below ;
As an Igbo girl with a rather large and dareisay attractive derriere, there are a few things as amusing and perversely uplifting as being at a Lagos Owambe surrounded by hot blooded Yoruba men just waiting to pounce.
Another thing is as long as you're willing to even just wiggle in your seat, while maintaining resting b**tchface you are getting sprayed with cash.