Remember little Hope? The malnourished toddler that was abandoned by his family and left for dead after he was branded a child witch in Akwa Ibom?
Welp. This is him now! Unbelievable recovery!

Baby Hope has been discharged from hospital after Anja Ringgren Lovén, rescued him through her foundation, African Children's Aid Education and Development Foundation ( ACAEDF).

Lovén who's from Denmark, has been resident in Nigeria for 4-years. Rescuing and rehabilitating children from the worst cases of abuse.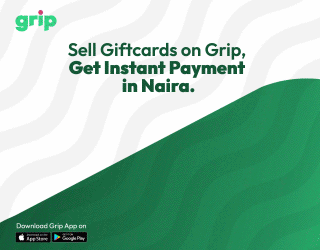 She rescues and takes care of kids abandoned by their own families for being witches.
In this little boy's case, she found him abandoned and malnourished. Adopted him and named him Hope.
She checked him into a hospital after rescuing him in January and yesterday, he was declared hale and hearty to go home.

A happy Lovén took to her Facebook page to announce the good news saying:
"Finally finally finally !!!! Today Hope was discharged from the hospital !! The children have been so excited all day! My son David Jr. and I are now back in Denmark because tomorrow I will start my tour around the country.

"And oh how I wish I was there today. Looking at these pictures of the children playing with Hope makes me totally speechless. Our dream came true! Can you imagine! This is what humanity is all about! Children see magic because they look for it and now Hope has finally found his magic."