Fresh revelations have suggested that a sort of intimacy could have existed between Ese Oruru and Yunusa Dahiru (a.k.a Yellow) before the abduction saga.
Yunusa, in an interview shortly after his arraignment had claimed responsi­bility for the five-month old pregnancy Ese is carrying, noting that the girl's mother, Mrs. Rose Oruru was aware of their relationship before the alleged ab­duction incident.
Though Mrs. Oruru had denied the involvement of Ese and Yunusa in any love relationship, a letter exclusively obtained by Saturday Sun from an im­peccable source, indicates that the two may have had something together.
In the undated letter, which authenticity could not be verified as at Press Time, Ese had professed love to Yunusa, disclosing she had refused friendship requests from four other Hausa boys.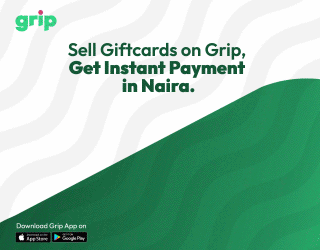 Ese also revealed in the letter the three conditions Yunusa required from her in the bid to cement their love affair.
In the letter, Ese had disclosed that Yunusa asked for three things, including following him to Kano; drop her Christian religion for Islam and love only him.
She entitled the letter, 'Pls read & re­ply me Inusa'.
Attempts to run the letter by Ese proved abortive. When our reporter got to her family house, it was learnt that members of the family had relocated and were under protective custody in an undisclosed location.
The alleged unedited letter below:
Dear, Inusa how are you? I hope you are fine and all is well with you? Please don't be annoyed by these words but I think it is best for the both of us. Please please please don't be annoyed I beg of you Inusa, maybe every­one just have to say the truth.

I want to start by saying thank you for everything if accepted, thank you yanzu, I would say I now know what is going on which you never wanted to tell me but I will say that is not fair.

When I started selling here, I met Abubakar who once told me that he had fellings for me but I can never send because I did not have fellings for him, so I turned him down. Then again I met Genedu and I also turned him down.

Now, it is Dantata which everybody knows that he loves me dearly but I find a lot of faults in him and don't love him back. He has done his best to stay down and beg about one year now, if I am right, I will never lie to you Inusa. Dantata has been begging me to love him back but as soon as I wanted to fall for him you came back into my life. I still know that Dantata is still waiting for me only if I will accept him.

Inusa I now know that you also love me and I have decided to love you back. I love you Inusa but sometimes I do think Dantata is still seeking. My name as know by myself is RITA and my main problem is that if I love you (Inusa) and you also love me what will become of us.

You once told me you like me more than anyone else, but now I have seen how far you have gone in this case because it is very serious to me.

You asked me to help you in just three ways in which you said:
Follow me to my village – Kano State
Leave your religion for mine – Christian & Muslim
It is only you I love and no other person

I have already accepted the first quest then while decide to tell me that you cannot take me along with you the same day it is very unfair. Inusa why, just tell me why you decide to be unfair.

Well Inusa there were many other Hausa boys who asked for friendship but did not get it. I had so many people who I have lived with do you know what it means to live the people you had lived with for 13 good years of life.
Think on me Inusa please
I beg of you Inusa please
Think on me

My heart bit immediately or anytime I see you if you know how much I love you you will not think about hurting my fellings
I still stand by you Inusa, yeallo yellow my best colour but one question who made you think.

I write this because I am sick and tired of this baldadash I hear everyday.

You should know this Genedu, Abubakar, Saidu are humans for crying out loud. Inusa to conclude this, taught you can solve this problem by just one thing.

Your address and your phone number, maybe if we have to go one by one we shall do just that.
No matter what happens I still love you Inusa
No matter what the case may be I still love you Inusa
From yours dearly Rita a.k.a Ese