Nollywood actor, Samuel Ajibola popularly know as Spiff in "The Johnson's", has reacted to claims that his wife made him quit his role on the TV series.

Recall that not long after he got married, Ajibola who plays the role of Spiff, a special child on the sitcom, announced the end of his role.

Ajibola got married in January 2020, and in May 2021 he made the official announcement that he was quitting his role, in a video he shared on his Instagram page. According to him, he is ready to move on and grow in his acting career.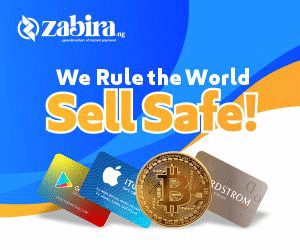 While his fans speculates that his wife instigated his decision to quit his role on the TV series, Spiff in a recent interview with Sunday Scoop debunked the claims. According to him, his decision had nothing to do with his marital status.
In his words,
"My decision had nothing to do with my marital status. My wife was very supportive of my decision. She knows I am very analytical. I am not okay with being in my comfort zone for too long. I'm adventurous and I like challenges. My family also gave me their blessings. I know a lot of people might have different opinions about this but I am not moved by that. Being Spiff is not the ultimate. I have bigger purposes to fulfill in life and time is of the essence. I have a lot of things in the 'bag' and I'm not quitting acting.

If one is easily swayed by the opinions of people, one would find oneself in a difficult place. Bloggers have even made news quite hard to verify. Just recently, someone created a fake Twitter handle and tweeted that my wife was my former classmate. The person also claimed my wife used to put my name on the 'list of noisemakers'." That was not a true story but it went viral. Those are some of the things celebrities face. We all have our struggles, irrespective of one's popularity.

For example, a lot of people did not know that the late American actor, Chadwick Boseman, was going through a lot before his death. They did not know that he was fighting so many battles. Humans are naturally opinionated and the negative side of social media is not helping either. The morality of some of the people who criticise others heavily on social media should be questioned. I have been in the industry for over 25 years. I started when I was just six years old, so I know these things. Being popular does not make one have a regular life. It comes with a lot of attention."