Nigerian music executive, Ubi Franklin is of the opinion that sanitary pads should be free of charge, while condoms should be sold.

It is common knowledge that some hospitals and health centers give out condoms for free, whereas sanitary pads are sold at exorbitant prices to women. Fortunately, different brands have been springing up in the country with affordable sanitary pads.
In a bid to advocate for sanitary pads to be completely free for young girls and women, Ubi Franklin took to his Instagram page to share his thoughts.
He wrote,
"Sanitary pads for women should be free!! while condoms should be sold.
You make the choice to have sex but women don't have choice whether to see their monthly periods or not."
See his post below,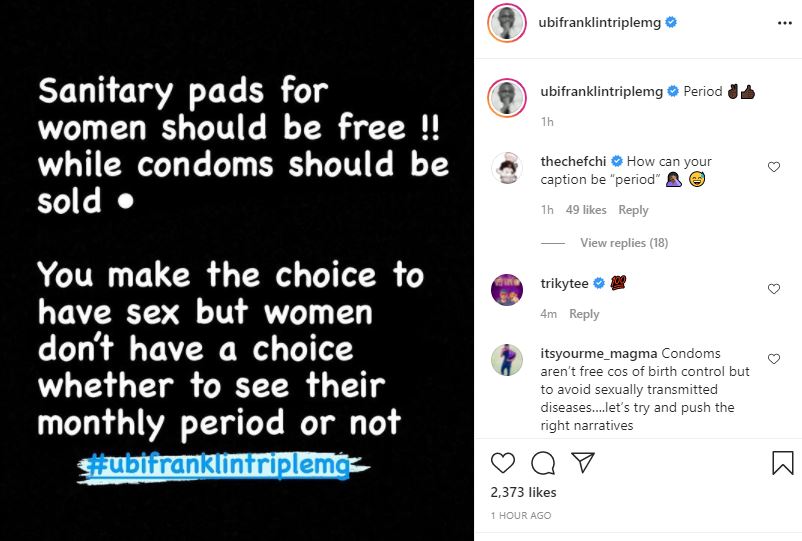 In other news, Shippers of Nollywood actress, Lillian Esoro and her ex-husband, Ubi Franklin, have prayed for them to reconcile after new photos of them at their son's birthday party was shared online.
Their son, Jayden, turned 5 on Sunday, July 18, and the ex-couple threw a lavish birthday party to celebrate his new age.
The estranged couple posed with their son at the birthday party and the photos have sparked mixed reactions on social media, with netizens calling on them to get back together.