The kidnappers of three girls from Babington Macaulay Junior Seminary (BMJS) Ikorodu, Lagos have demanded a N200 million ransom.
Timilehin Olusa, Tofunmi Popoolaniyan and Deborah Akinayo, all SS2 students, were abducted from their classroom at about 9:30pm on Monday during prep.
The kidnappers, contacted the distraught father of one of the girls on Tuesday, demanding N200 million for the three girls, the Nation is reporting.
We also gathered from a parent that the girls have been spoken to, and confirmed that they are okay.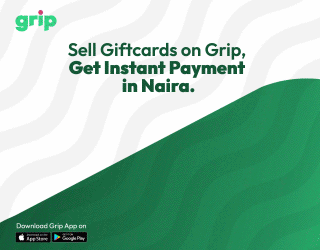 After the kidnappers made contact, an emergency meeting was held between the school's management, the victims' anxious parents and security agencies, led by Police Commissioner Fatai Owoseni.
Three other meetings were held between 11am and 4:15pm with the school authorities and security agents.
There are indications that security agencies may have identified the abductors' location. Teams of military personnel, the police and the Department of State Service (DSS) and the local vigilante group, known as Oyabo, have been deployed to comb the area.
Parents and teachers have intensified prayers for the release of the girls. Lessons did not start yesterday until past 10am.
Some parents who spoke on condition of anonymity blamed the management of the school for lack of adequate security.
They said on various occasions, the management was advised to raise the fence at the School of Science and Technology, but the suggestion was ignored.
However, the school principal, Venerable Olaoluwa Adeyemi who looked very disturbed, vented his anger on reporters who he accused of sabotaging rescue efforts.
Adeyemi, pressed by reporters to comment on the incident, said: "The girls have not been found till this moment and why do you want me to start addressing the press? Is that the only job we are going to do all day? People are busy searching for the girls while you are busy asking questions.
"You cannot keep disturbing us here; all you need do is to join us in prayers. Honestly, you people are not helping matters. In fact, you're adding to the problem by disturbing what people could have done at the right time," he said.
Source: The Nation