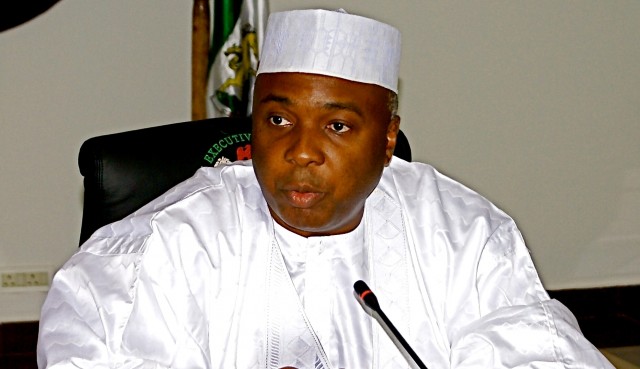 Nigerian Senate president, senator Bukola Saraki has vowed to fight on amid growing calls for his resignation following allegations of financial fraud as contained in the Panama Papers scandal.
The embattled former governor of Kwara State has pointed fingers at political opponents who, according to him, are still bitter over his emergence as Senate president, Premium Times reports.
"There's a case in the Tribunal and a resultant appeal at the Court of Appeal," he said in a statement. "The underlining philosophy of our legal system is that an accused person is presumed innocent until found guilty."
"Those who are contemplating calls for resignation want to circumvent the judicial system. They are obviously being sponsored by some politicians.
"The Senate President is not contemplating any resignation. He will surely have his day in court."
Saraki, currently on trial at the code of Conduct Tribunal for false asset declaration, has been accused of maintaining several secret offshore assets in tax havens and hiding four assets found to be in his wife's name in violation of Nigeria's code of conduct law.
He however claimed the controversial assets belonged to the estate of his wife's rich and famous family, and that the law did not mandate him to declare such category of assets.
His trial at the CCT has been adjourned to April 18.