Former deputy President of the Nigerian Senate, Ike Ekweremadu, and his wife, Beatrice, have been arrested and charged to court for bringing a child to the UK for alleged organ harvesting
Confirming the arrests in a statement, the metropolitan police said the couple were charged to court on Thursday following an investigation by the police' specialist crime team.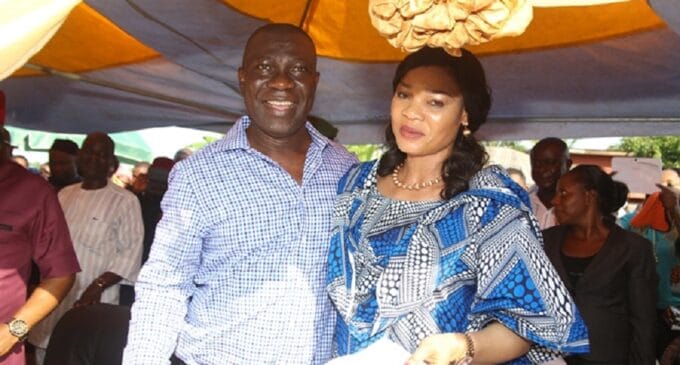 The statement reads;
"Beatrice Nwanneka Ekweremadu, 55 (10.9.66) of Nigeria is charged with conspiracy to arrange/facilitate travel of another person with a view to exploitation, namely organ harvesting".
The news has elicited reactions from Nigerians who have been left in utter disbelief.
See some comments below;
Aproko Doctor wrote;
That the former deputy senate president might be involved in organ trafficking is shocking…
Who else is? What will push humans to such levels of wickedness.
The same Ike Ekweremadu?
Ogbeni Dipo wrote;
If you are applying for a student visa to the UK please go and apply early enough. There will be more stringent checks in the coming months. This Ike Ekweremadu's case will make the Border Agency do more checks!
Otunba wrote;
Ike Ekweremadu and his wife have been charged with conspiring to bring child to UK to harvest organs, same clown was castigating Peter Obi yesterday, I love that he was caught in UK, he'll face the law, not every place is as lawless as Nigeria.