Afrobeat musician, Seun Kuti has reacted after some Instagram users accused him of being insensitive over a post he shared while Nigerians were mourning the death of his colleague, Davido's son, Ifeanyi.
Seun had taken to his Instagram page on Tuesday, November 1, to share a report that reads "Over one in 10 children in Nigeria die before their 5th birthday due to acute hunger-Report".

His post came shortly after Ifeanyi passed away on Monday, October 31, following a drowning incident in his father's home in Banana Island, Lagos.
See below,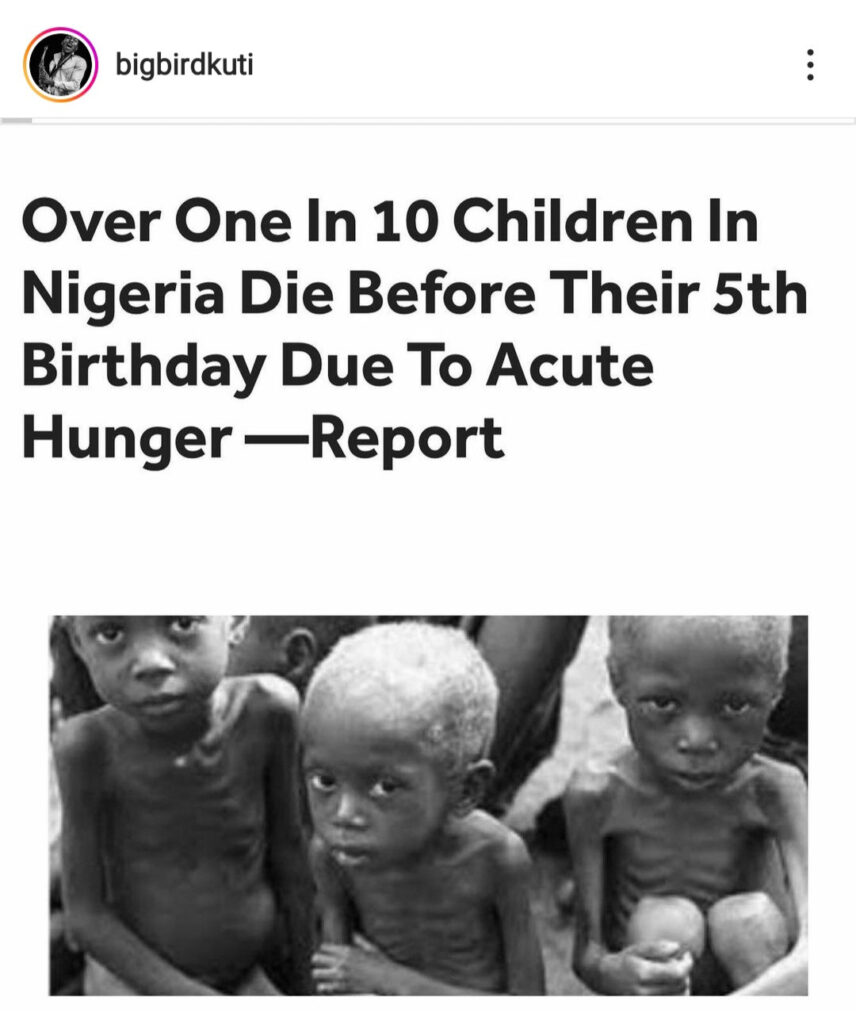 The post did not sit well with a lot of people who didn't hesitate to call him out and accuse him of being insensitive since many people, including other celebrities, were mourning Ifeanyi's death.
According to his critics, although his post is meaningful and points out the reality of many Nigerians, the timing was wrong.
See how some people reacted below,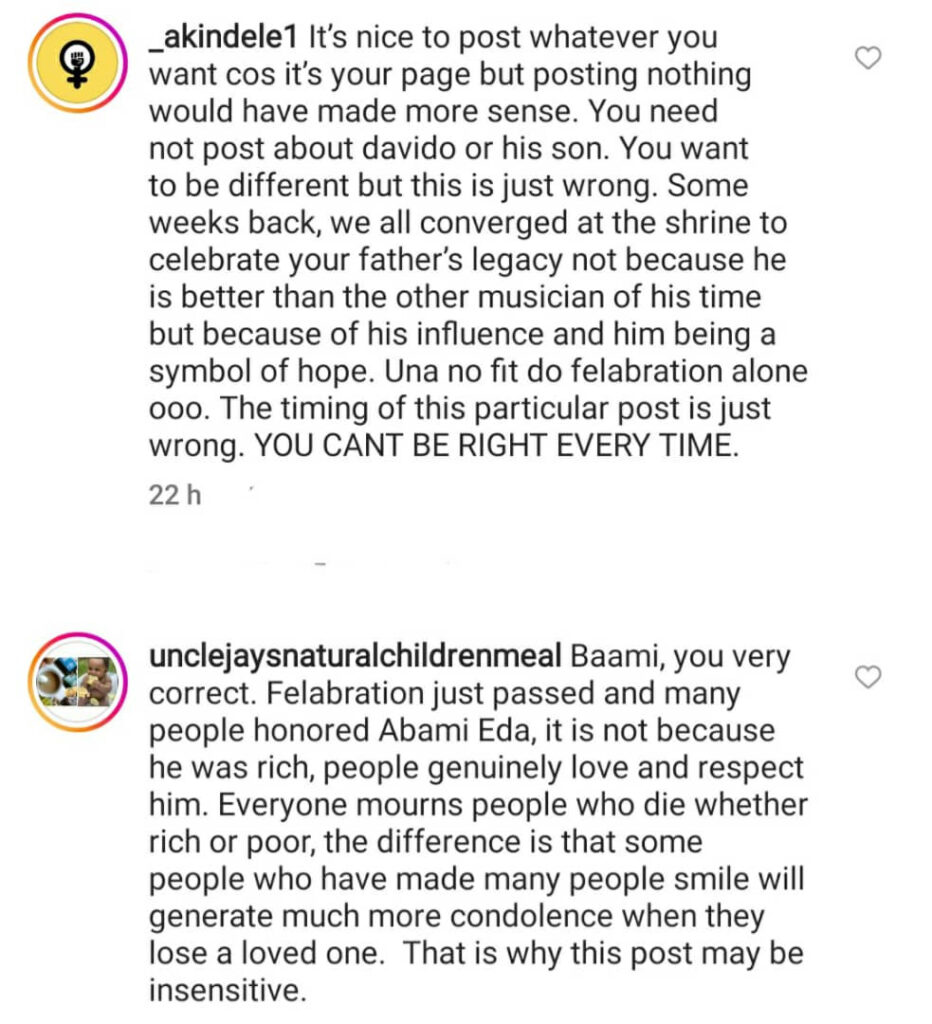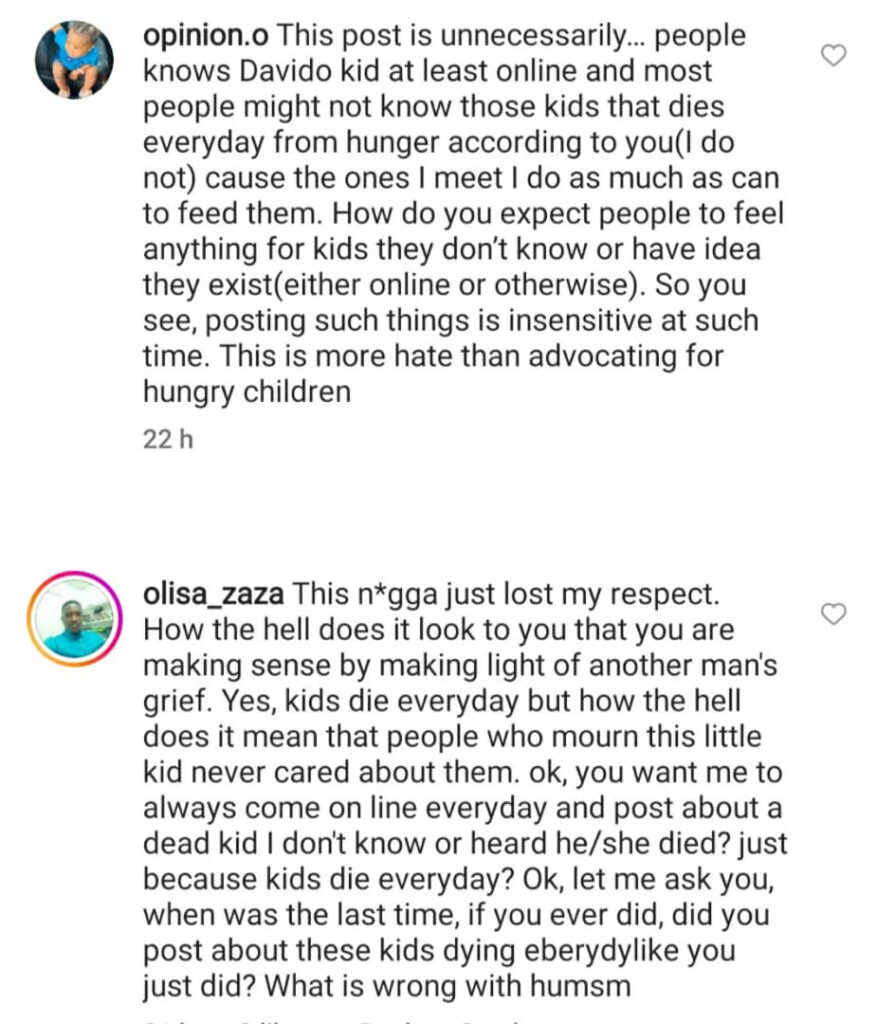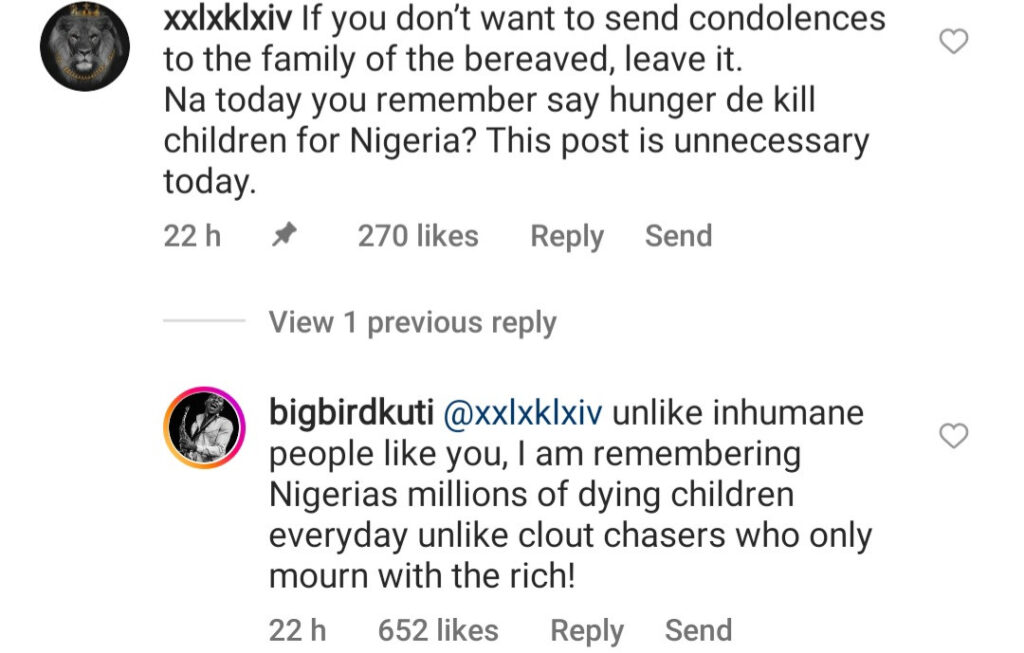 Reacting to the backlash, Seun, in a video shared on his Instagram page, said he doesn't have to post a picture of Ifeanyi to show that he is mourning him.
According to him, he would rather pay a visit to Davido to condole with him instead of posting on his page, because majority of those mourning the three-year-old online are hypocrites.
He emphasized that he does not mourn people on social media as that is not his style.
Watch his full video below,