Comedian, Woli Arole, has some words of advice for his followers and it concerns sexual purity.
According to the thespian, sex before marriage is a sin even if an intending couple uses a condom.

He said this via his Twitter handle. He wrote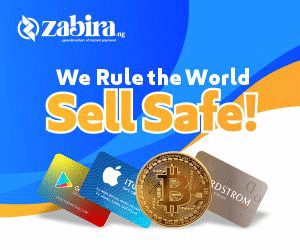 "Sex before MARRIAGE is a SIN, even if you use CONDOMN it's still a SIN. God has told us to repent of every form of unrighteousness. Start the year with a fresh relationship with Jehovah!!!!.'
Below are some comments that trailed the post :
Dee wrote ;
Call sex by its name like fornication and adultery. In my cause of spiritual walk these two act is a channel through which we open to allow Satan's demons to torment our business, family, finances, health but many won't believe this because of the pleasures sex sent to the body.
Duduinc wrote ;
Omo
Nothing wey no be SIN again for this life. Is it the food we eat or the cloth we wear, No one is Holy. Lets just keep asking for forgiveness because we don't know the sins that are really SINS
Kemi wrote ;
So also is sex outside marriage. If we can adhere to this, we won't have to worry about the result of the DNA test
🙄🙄🙄🙄.every good thing we enjoy in this life is a sin 🤷🏿‍♂️.

— Braizmichael (@Braizmichael1) January 5, 2021
Woli leave ds talk oo
Ds year ehn, nobody should tell me anything
Life is short biko

— #ENDSARS (@_Sunnystar_) January 5, 2021
So we should leave d ones we already have

— Adeshina Wealth (@WealthAdeshina) January 5, 2021
Make up your mind and be focus… Let 2021 be a sexless year for the unmarried. Don't abuse sex

— James Michael (@jhaybrizzy) January 5, 2021