The fight and controversy between Shatta Wale and Burna Boy keeps getting interesting.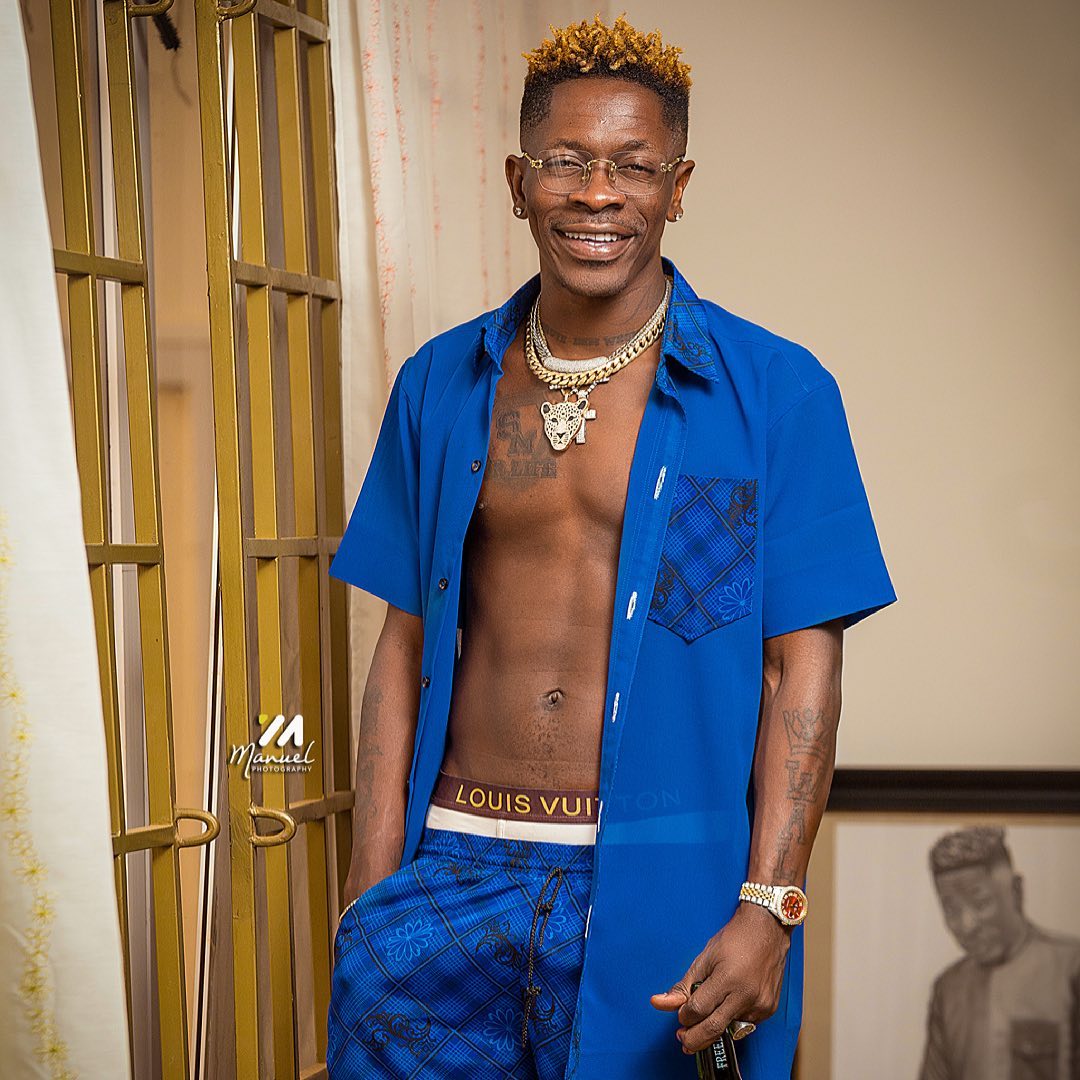 Recall that earlier, we reported that The Ghanaian singer in his tweets, maintained that Burna Boy is a "woman" in the eyes of "real men". Saying he has nothing to do with Nigeria, Shatta went on to claim that he is more successful than the Nigerian singer as he has more properties and cars.
He also accused Burna Boy of being a rapist and in the process, admitted that he also rap#d Burna Boy's girlfriend.
Reacting to the ongoing drama, Shatta Wale's ex-bestie took to Facebook to blast Shatta Wale, calling him a snitch and traitor.
Wizla Finito wrote on his Facebook page ;
When I told you pipos about how Wale passed behind Burna Boy to go chop Burna ein girlfriend you pipos thought I was lying. You see, the truth be say Odowgu go no wan talk about the matter in public but if he talk about it you go cry give am sef.
Wale sellout the street for 50 peswas longest, you dare not betray your friends in this way on the streets of Croydon or Peckham. You don't fuck your best friend's girlfriend and still expect him to dine and wine with you from the same table. Sorry Burna Boy, I feel your pain bro 😎
Small fame you get you wan take hurt everyone around you.
Burna Boy decided not roll with you anymore lol, sake of you slept with his woman, you betrayed his trust and loyalty the same way you have done to most of us. If God is indeed God, Aswear He will judge you right here on Earth for this kind of snitch life you live on the street. The fools too knows the truth and knows that Wale has broken the street code and the hearts of many but they will still come and defend this uncultured behaviour with their yam phones. Ofuii pipos
Watch the video he also shared on his page ;