An unidentified lady has given yet another shocking DNA story of a lady whose husband and ex-boyfriend fought over the paternity of her child, but a DNA test then proved that neither of the gentlemen were the father.
The lady who shared the story revealed that her husband was called to preside over the matter. She shared that the lady slept with her ex-boyfriend 3 weeks before marrying someone else and gave birth after nine months which led a brawl between her ex and her husband as regards who owns the baby.
However, the matter was partly settled following a DNA test which gave a quite shocking result.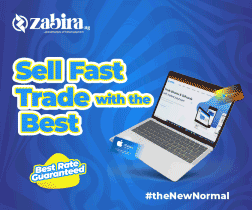 Narrating the story, she wrote:
"The lady slept with her ex 3 weeks before she got married. Then she gave birth 9 months later. Ex is claiming that the baby looks like him, that he wants a DNA; Husband sai"The lady slept with her ex 3 weeks before she got married. Then she gave birth 9 months later. Ex is claiming that the baby looks like him, that he wants a DNA; Husband said I'm the only one she slept with, Ex said, let's go for DNA…"